Career Center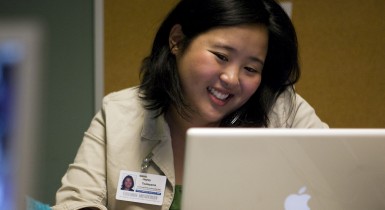 Career Center
Welcome to the Journalism Career Center at the Missouri School of Journalism. We offer valuable resources to help you at every stage of your career.
Experienced counselors advise students on a wide range of career development topics, including resumes, interviews, conducting a search, networking and selecting references. Students can connect with prospective employers through on-campus interviews and career fairs. Internship and job postings are available online and through a variety of social media tools.
Alumni have access to online job postings through University of Missouri career sites as well as through the Mizzou Alumni Association's network.
Employers have access to a workforce that is ready to work from day one. The real-media experience gained through the Missouri Method equips our students and alumni with the knowledge and skills needed in today's environment.
Students and alumni are invited to explore the following tools to assist in their job search. Employers can add job listings, review resumes and more to find the best applicants for their positions.
Additional Student and Recruiter Resources
The following Journalism Career Center resources can help students and recruiters in the employment process.
Prepare to Search
Information is available about resumes, cover letters, interviews and ongoing updates about internship and job opportunities.
Student Resources
This section is all about how to find opportunities that fit your interests and other aspects that are important to you as you search for internships and jobs.
Recruiters
The Journalism Career Center wants to make it easy for employers to meet our qualified applicant pool. Learn more about posting positions, viewing resumes and other resources available to help you fill your openings.