Course Exceptions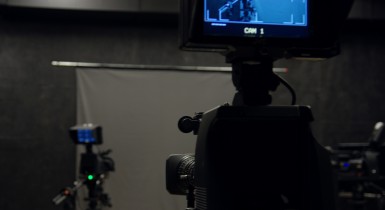 MU Course Exceptions
Effective Fall 2008.
Updated: 3 November 2014
The School of Journalism accepts most courses from other MU divisions (or the equivalent transfer courses). Some courses, however, are considered duplicative of offerings in the School of Journalism or viewed as journalism-related courses taught by other divisions. Because accrediting standards limit the number of journalism credits a student may take, these journalism-related courses will not be accepted for credit toward graduation. The following courses are prohibited and will not count toward the Bachelor of Journalism degree:
Communication. All courses related to television, radio, production, public relations and media.
Film Studies
Film Studies 2540 Introduction to Film Management
Film Studies 3550 Introduction to Field Production
Film Studies 4550 Introduction to Post Production
Film Studies 4580 Production Practicum
Internship courses taken in other divisions if the internship is journalism-related. These courses include but are not limited to:
ENGLISH 4950 Internship in Publishing.
GENERAL HONORS 1080H Honors Internship.
INTERDISCIPLINARY STUDIES 1940 Internship.
INTERDISCIPLINARY STUDIES 2940 Internship.
Journalism. JOURN 1000, The News Media's Ethics and Social Responsibilities, is for non-journalism majors and does not count toward the Bachelor of Journalism degree.
Non-college level courses. These include such courses as MATH 0110 Intermediate Algebra. Courses in this category at MU are usually numbered below 1000 and are considered remedial in nature.
Parks, Recreation & Tourism. PR_TR 1085: The Sports Page.
Science and Agricultural Journalism. All courses unless cross-listed as journalism courses, in which case the courses may count only as journalism electives.
Student Success Center. STUDENT SUCCESS CENTER 2100 Career Explorations. (Considered duplicative of Career Explorations in Journalism.)
WGST 2260 Studies in Mass Media: Constructions of Gender, Race and Sexuality.
Miscellaneous. Generally, any course in another division with "advertising," "public relations," "media," "communication," "news" or similar words in its title will not be accepted for credit toward the Bachelor of Journalism degree. If in doubt, check with your academic adviser to make sure a course will count.