Latin Honors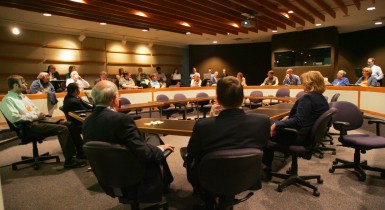 Latin Honors
Effective with May 2014 graduating seniors: To qualify for Latin honors, you need to have at least a 3.5 University of Missouri cumulative grade point average. The School computes the grades to three decimal points and does not round up.
Summa Cum Laude: 3.9 and above.

Magna Cum Laude: 3.7-3.899

Cum Laude: 3.5-3.699
Students with a 3.5 or better will be recognized in the commencement bulletin and will be invited to participate in the MU Honors Ceremony. May and August graduates will be invited to participate in the May Honors Ceremony; December graduates, in the December Honors Ceremony. Because final semester grades are not available until after the graduation ceremony, not all students who graduate with honors will be recognized on graduation day. And, some students recognized on graduation day may not be eligible for Latin honors when final semester grades are posted.
Latin Honors Designation on Transcript: After final semester grades are available, Latin honors eligibility is recalculated to include the final semester. Students who attain the required grade point averages will have the honors designation printed on their diplomas and transcripts.