Senior Assessment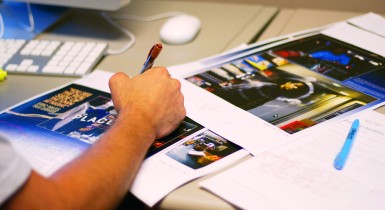 Senior Assessment
All areas of study at MU conduct student assessments on an annual basis to help ensure a high quality education, as required by the Office of the Provost.
At the School of Journalism, students in convergence journalism, magazine journalism, print and digital news, photojournalism and radio-television journalism will need to put samples of their best work such as a resume tape, news stories, magazine articles, photographs and the like into a portfolio. Strategic communication students complete this requirement as part of the course work in their capstone course.
You will receive more information about the senior assessment process from your emphasis area during your final semester in the School.
Portfolio Requirement
The Missouri School of Journalism strongly recommends that all students keep all submitted class work – in digital format when possible – during their undergraduate experience. This will be useful in two ways:
All graduating seniors must participate in portfolio reviews, which means that assessors will need samples of a student's work. Students will have more options of material to select if they keep all their work.
Increasingly, students are being asked by prospective employers to provide electronic portfolios when applying for jobs. Keeping all material submitted for classes in digital format makes this possible.
Students should consider where this material can be maintained in a way that is not accessible to the general public. But it should be easily retrievable so students can provide easy Web access to selected materials for the purposes listed above.
There are a number of tools students may use to store and manage this material. The objective is to keep it in one place so it can be easily retrieved and managed. Here are some options, but the list is not meant to be inclusive:
Foliotek – This portfolio system is designed to allow students to store and release material selectively. It is a Columbia-based company, and access may be purchased through the MU Bookstore.
Sakai – This is an open-source course-management system supported at MU. Sakai includes the Open Source Portfolio e-Portfolio system.
Alternatively, students may choose to store material offline on a backed-up disk drive or network storage drive and provide access to it through Web access or blogs:
Neither the University of Missouri nor the School of Journalism provides support for these products. Students are advised to consult with faculty to determine if a specific solution is preferred in their chosen academic area.