Andrew Smiley
Assistant Professor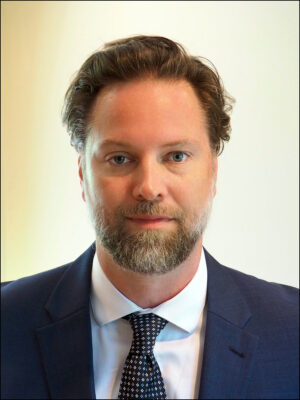 Download High-Resolution Photo
AHCJ Executive Director
10 Neff Hall
Missouri School of Journalism
Columbia, MO 65211-1200
Areas of Expertise
Broadcast Production
Broadcast Management
Health Journalism
Sports Journalism
Television News
ANDREW SMILEY is the executive director of the Association of Health Care Journalists (AHCJ) and its Center for Excellence in Health Care Journalism, which are hosted by the School of Journalism. AHCJ is a fast-growing independent organization of professional journalists dedicated to improving the quality, accuracy and visibility of health care reporting, writing and editing. Smiley joined AHCJ in September 2020 and is also an assistant professor.
Smiley joins AHCJ and the School of Journalism after nearly 20 years of national network broadcasting experience. He spent the previous nine years as coordinating director with Golf Channel and NBC Sports where he oversaw the directing and creative graphic presentation of all daily news, instructional and lifestyle programming. Smiley also managed the large-scale planning and budgetary process and served as the lead director for Golf Channel's studio coverage of the biggest events in golf: The Masters, US Open, Ryder Cup, PGA Championship, The PLAYERS and the return of golf to the 2016 Olympic Games in Rio. One of his proudest directing moments was in helping lead the network's 24-hour coverage of Arnold Palmer's passing while at the Ryder Cup in 2016 and then flying to Palmer's home town of Latrobe, Penn., and directing the world feed of his memorial service, which was carried live worldwide on various sports and news platforms. Smiley was a finalist for two Emmy Awards in 2017 for his directing work at Golf Channel.
Prior to Golf Channel, Smiley was a studio director at ESPN where his primary focus was on covering the NFL. Smiley traveled with Monday Night Football and directed the Monday Night Countdown pregame show, halftime segments and SportsCenter after the games. He also directed portions of the NFL Draft and numerous shows on location at the Super Bowl. Outside of the NFL, Smiley regularly directed SportsCenter, NBA Shootaround, Baseball Tonight, Outside the Lines and college football and basketball pregame and postgame shows. As an associate director at ESPN, Smiley was recognized with a 2004 Sports Emmy for his work on SportsCenter and worked on the inaugural season of College GameDay's traveling basketball edition.
Smiley's broadcasting career began after college with short stints at the local level. He spent time at CNWG-10 in Rome, Ga., and at WTCI TV-45, the PBS affiliate in Chattanooga, Tenn., before making his way to ESPN. Smiley holds a BA in communication from Berry College, an MA in communication from the University of Hartford and is currently completing coursework towards his Executive MBA at Washington State University. Smiley served as an adjunct professor while at the University of Hartford and has been a frequent guest lecturer for sports and broadcasting students.
Updated: April 13, 2021