Brett Dawson
Sports Editor, Columbia Missourian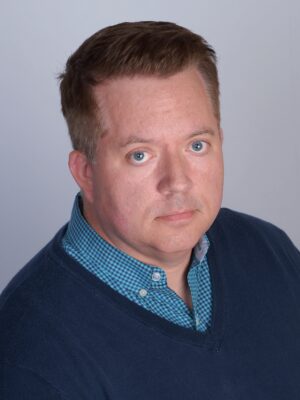 Download High-Resolution Photo
Assistant Professor
310 Lee Hills Hall
Missouri School of Journalism
Columbia, MO 65211-1200
Education
B.A. University of Kentucky
Brett Dawson is the sports editor of the Columbia Missourian, the school's community newspaper, and an assistant professor on the Journalism Professions faculty teaching sports journalism.
Dawson earned a bachelor's degree from the University of Kentucky in 1998. He previously worked as a writer covering college football and basketball and the NBA, including at The News-Gazette in Champaign, Ill.; The Courier-Journal in Louisville, Ky., Rivals.com/Yahoo Sports, The Advocate in New Orleans, The Oklahoman in Oklahoma City and most recently at The Athletic, where he wrote about the Thunder in Oklahoma City before moving to Los Angeles to cover the Lakers and Clippers.
As sports editor, Dawson works with student writers, editors and designers and oversees the production of the Missourian's daily sports section and sports coverage on its website. He joined the Missourian and the Missouri School of Journalism in January 2021.
Updated: February 12, 2021