Brett G. Johnson
Assistant Professor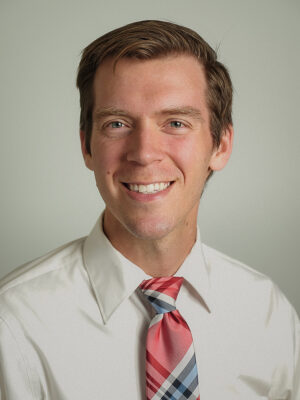 Download High-Resolution Photo
208 Neff Hall
Missouri School of Journalism
Columbia, MO 65211-1200
BRETT JOHNSON is an assistant professor of journalism studies in the Missouri School of Journalism where he teaches courses in mass communication law.
Johnson employs traditional legal research methods as well as mixed- and multi-method approaches to study the social impacts of the rapidly-changing legal and technological regimes governing online communication. Johnson's research is grounded in a strong appreciation for First Amendment theory, which allows him to assess the fluid and oft-conflicting interplay between the law and social norms. Because much of Johnson's research looks at the laws of the essentially-global medium of Internet communication, much of his work also involves comparative legal research. When possible, Johnson seeks to conduct comparative legal analyses at the level of legal theory as well as at the level of functional equivalence.
Johnson has Bachelor of Arts degrees in Spanish and Religious Studies from the University of Iowa, a master's in professional journalism from the University of Iowa, and a doctorate from the University of Minnesota. He served as editor of the Silha Bulletin, the tri-annual publication of the Silha Center for the Study of Media Ethics and Law, while a doctoral student. In 2008, Johnson served as a Rotary Ambassadorial Scholar to Belo Horizonte, Minas Gerais, Brazil, where he studied Brazilian history and blogged about Brazilian culture and politics.
Refereed Publications
Johnson, B.G. (2018). Beyond Section 230: Liability, Free Speech and Ethics on Global Social Networks. Business, Entrepreneurship and Tax Law Review, 2(1), 274-309.
Johnson, B.G. (2018). What is "Robust" Public Debate? An Analysis of the Supreme Court's Use of the Word "Robust" in First Amendment Jurisprudence. Communication Law and Policy, 23(4), 335-385.
Johnson, B.G. (2018). Tolerating and Managing Extreme Speech on Social Media. Internet Research, 28(4), 1275-1291. Special issue on "The Dark Side of Social Media."
Johnson, B.G. and Dade, C. (2018). Local Broadcast Journalism, User-Generated Content and Boundary Work. Media Practice and Education. doi:10.1080/25741136.2018.1464742.
Johnson, B.G. and Kelling, K. (2018). Placing Facebook: 'Trending,' 'napalm girl,' 'fake news' and Journalistic Boundary Work. Journalism Practice, 12(7), 817-833.
Johnson. B.G. (2017). Facebook's Free Speech Balancing Act: Corporate Social Responsibility and Norms of Online Discourse, Journal of Media Law & Ethics, 5(3&4), 19-37.
Johnson, B.G. (2017). Speech, Harm, and the Duties of Digital Intermediaries: Conceptualizing Platform Ethics, Journal of Media Ethics, 32(1), 16-27.
Peters, J. and Johnson, B.G. (2016). Conceptualizing Private Governance in a Networked Society. North Carolina Journal of Law and Technology, 18(1), 15-68.
Johnson, B.G. (2016). Networked communication and the reprise of tolerance theory: Civic education for extreme speech and private governance online. First Amendment Studies, 50(1), 14-31.
Johnson, B.G. (2016). The Heckler's Veto: Using First Amendment Theory and Jurisprudence to Understand Current Audience Reactions Against Controversial Speech. Communication Law & Policy, 21(2), 175-220.
Johnson, B.G. (2015). Prejudice Against Being Prejudiced: Racist Speech and the Specter of Seditious Libel in Brazil. Communication Law & Policy, 20(1), 55-89.
Updated: July 26, 2019