Charles Minshew
Director of Data Services/Trainer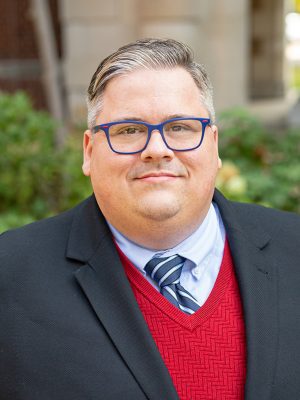 Download High-Resolution Photo
Adjunct instructor
141 Neff Annex
Missouri School of Journalism
Columbia, MO 65211
Education
M.A. in Journalism, Missouri School of Journalism (2013)
B.S. in Political Science, Georgia Southern University (2011)
Charles Minshew has been director of data services and a trainer with Investigative Reporters & Editors since January 2017. He has been an adjunct instructor since August 2021.
Minshew has trained hundreds of journalists in newsrooms in the United States and Canada since 2017 and provides training to journalists worldwide in data journalism, investigative reporting and access to information through public records. He also is a co-residency director for the Dow Jones News Fund's data journalism internship program, which is traditionally held on campus at the School of Journalism.
Before joining IRE, Minshew worked as a multimedia artist, focusing on data journalism, at the Orlando Sentinel. While at the Sentinel, he reported on the 2016 election, the 2016 Pulse nightclub shooting, and the Orlando Police Department.
Minshew's data analysis and reporting on use of force by the Orlando Police Department was recognized by the Florida Society of News Editors, the Florida Bar Association and the Online Journalism Awards. In 2012, he was a member of the Denver Post staff that won the Pulitzer Prize for Breaking News for coverage of the Aurora, Colorado theater shooting.
Minshew has a master's degree in journalism from the Missouri School of Journalism and a bachelor of science degree in political science from Georgia Southern University.
Books
Mapping for stories: A data journalism guide, by Jennifer LaFleur, David Herzog and Charles Minshew, Investigative Reporters and Editors. (2018)
Updated: September 14, 2021