Jennifer Nelson
Senior Information Specialist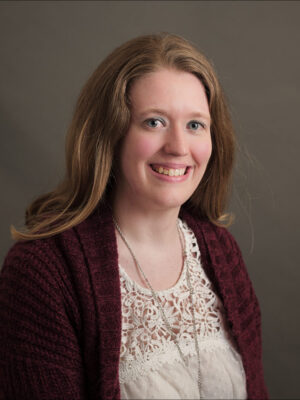 Download High-Resolution Photo
Jennifer Nelson's role is to create and edit materials for digital and print publications to inform the Missouri School of Journalism and the School's Reynolds Journalism Institute's audiences of activities and impact. She is also responsible for providing content for RJI's website, print/digital newsletters and handling media inquiries.
Nelson has a passion for small town newspapers. Before joining the communications team, Nelson served as the news editor of the Osceola Sentinel-Tribune, a weekly newspaper in south-central Iowa. As one of only two in the newsroom, she was in charge of creating all editorial content, shooting photography and designing the weekly newspaper and special issues. She covered every beat except sports. She also managed the newspaper's Facebook page and website.
Prior to that, she worked as a reporter/photographer for the Storm Lake Pilot-Tribune (3 times a week), a newspaper in northwest Iowa and the North Platte Telegraph (daily), a newspaper in western Nebraska.
Nelson earned a bachelor's degree in journalism and mass communications from Iowa State University in 2007.
She resides in Columbia, Missouri with her cat Gracie. She enjoys cooking new recipes, reading, hiking the local trails, riding horses, spending time with her family and volunteering at her church and for various ministries.
Got a story idea for the School or RJI? Email Jennifer or message her on Twitter @nelsonjennRJI!
Updated: August 6, 2019