Ryan Famuliner
Associate Professor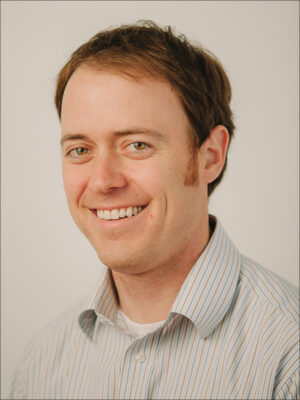 Download High-Resolution Photo
News Director, KBIA-FM
305 Lee Hills Hall Missouri School of Journalism Columbia, MO 65211-1200
RYAN FAMULINER, BJ '07, joined KBIA-FM in February 2011. He previously worked as a general assignment reporter and videographer at WNDU-TV in South Bend, Indiana, and as a reporter and anchor at the Missourinet radio network in Jefferson City, Missouri. He's reported nationally on NPR and WNYC's The Takeaway.
Famuliner has won multiple national Sigma Delta Chi, Edward R. Murrow and PMJA Awards for his reporting and editing work, as well as scores of state and regional awards. KBIA, under Famuliner's guidance as news director, won the General Excellence Award in the Online News Association's Online Journalism Awards in 2015, and the National Edward R. Murrow Award for Overall Excellence for Small Market Radio Stations in 2020.
Famuliner created the state government data project Access Missouri, using grant funding from the University of Missouri, the Knight Foundation Prototype Fund and the Donald W. Reynolds Journalism Institute. He's overseen or contributed to numerous collaborative projects across the Missouri School of Journalism newsrooms, including the short documentary project "My Life, My Town" and partnerships with Vox Magazine and Missouri Business Alert. He's also overseen KBIA's participation in numerous external partnerships, including the multi-state, multi-station NPR reporting collaborations Harvest Public Media and Side Effects Public Media. He also helped secure the grant for and create the Mississippi River Basin Ag & Water Desk.
Famuliner trains students throughout the school to report and produce in the KBIA newsroom. He created an audio journalism curriculum and also co-created multimedia journalism courses for the school. Famuliner regularly oversees student capstone projects that have led to sustainable products such as the community storytelling project "Here Say" and the "True/False Podcast." His students have won dozens of professional awards for their work under his guidance, including national Edward R. Murrow and Sigma Delta Chi Awards.
Updated: January 17, 2023