First Semester Guide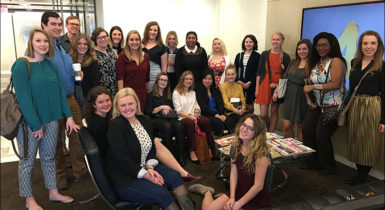 First Semester Guide
This guide will provide you with a quick, yet comprehensive, checklist of resources for success in your first semester. Your academic adviser will review it with you during your Summer Welcome advising appointment.
Academics
Absences: You are expected to be in class. If you become ill, or are unable to attend class, notify your instructor immediately.
Dates/Deadlines: The Registrar's office publishes the Schedule of Dates and Deadlines for each semester. This includes information about when a course can be dropped, added or withdrawn from.
Family Educational Rights and Privacy Act (FERPA): A federal law designed to protect the privacy of educational records. You can individually choose who has access to your records.
MyZou: This is MU's online registration system. You can use it to complete tasks, such as course enrollment, view your grades and update personal information.
Pre-Interest Area Requirements: Your first two years are devoted to this group of courses to prepare you for your interest area curriculum.
Transcripts: Send official Advanced Placement scores, high school and dual credit college transcripts to the MU Admissions office.
Support