Journalism Students Completing Additional Minors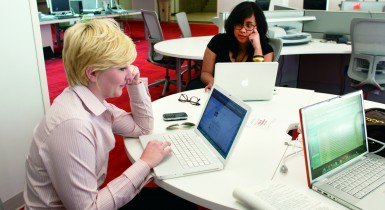 Journalism Students Completing Additional Minors
Journalism students are encouraged to complete a minor area of study outside of journalism. A minor can complement your journalism studies with additional knowledge and understanding about a particular area of interest. Generally, a minor requires 15 credits in a specific department, approximately one-half of the course load required for a major.
How to Apply for a Minor
Contact the department in which you would like to pursue a minor. They will share specific requirements of that minor.
Fill out a minor form listing your proposed course of study. Each department has its own minor form.
Have an adviser in your minor department sign the minor form.
Submit the signed minor form to the minor department's Academic Unit. The minor's Academic Unit will certify your minor and it will be posted on your transcript upon graduation.