Find Your Adviser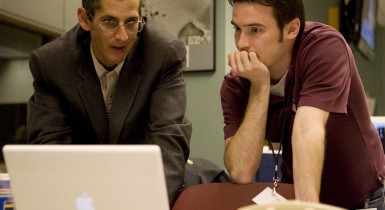 Your Guide to Journalism Advising
Welcome to undergraduate advising. Every Missouri Journalism student is assigned an academic adviser who will work with you until you graduate with a Bachelor of Journalism degree.
Your academic adviser is an essential part of your success. They will help you with adapting to the college environment, academic planning, setting goals and providing referrals.
School of Journalism Advising Staff:
Some students are also eligible for MU Honors College. Please visit their site to explore the benefits of being admitted as an Honors student. Your relationship with an Honors adviser will continue until graduation. You will also work with an adviser in the School of Journalism Advising Office while pursuing a Bachelor of Journalism degree.