Undergraduate Advising Guidelines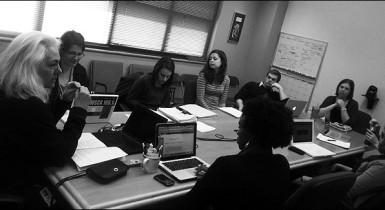 Undergraduate Advising Guidelines
Undergraduate advising is designed to help students make the most of their experience at the Missouri School of Journalism and the University of Missouri. The guidelines for students and academic advisers are outlined below.
Student Responsibilities
Accepting full ownership for all decisions; academic advisers will assist by presenting options.
Preparing for advising sessions and bringing appropriate resources or materials.
Scheduling appointments with an adviser when in need of assistance. Arriving to appointments on time is also required.
Following through on actions identified during each advising session.
Seeking an understanding of their personal values, abilities, interests and goals as well as adhering to institutional policies and procedures.
Participating in evaluating the advising system, when requested, in order to strengthen the advising process for all students.
Academic Adviser Responsibilities
Using professional practices that include an appreciation and respect for students from all backgrounds and a commitment to utilizing a variety of professional approaches to meet student needs.
Helping advisees by interpreting policies, communicating procedures and clarifying degree requirements.
Involving others as needed in making necessary referrals to assist in student development.
Promoting an understanding of the institutional values of respect, responsibility, discovery and excellence.
Advancing higher education through the principle of lifelong learning and societal contribution.
Providing a safe and supportive educational environment and community for all students to develop.