Independent Study
Independent Study
Independent study courses are offered in several formats at Mizzou. Students have the option to enroll in courses through Mizzou Online and the School of Journalism.
These courses can provide a high degree of flexibility for course completion beyond the traditional classroom setting. This flexibility can be of considerable value due to the deadline environment in many of the Missouri Method courses. Another advantage for students is the ability to work on independent study courses during the winter or summer break when they have more free time.
While these courses can be a convenient way to accelerate progress toward earning the Bachelor of Journalism degree, attention to semester course load and the student's level of responsibility is crucial. Students are highly encouraged to visit with their assigned academic adviser to discuss independent study course options to ensure a successful experience.
Mizzou Online
Mizzou Online offers a variety of online options for students to complete pre-interest area requirements, upper-level non-journalism requirements and dual-degree requirements. These courses are offered in semester-based or self-paced formats.
The semester-based courses follow traditional semester timelines where students have structured start-finish deadlines for the course.
In self-paced courses students are required to establish their own timeline to complete the course. Course completion for self-paced courses can range from six weeks to six months. Course policies for self-paced courses include the following:
Students may enroll themselves in a maximum of 4 credits per semester of self-paced courses. Students seeking to enroll in more than 4 credits per semester must seek approval from their academic adviser.
Students can select a present or future starting date for the course.
The rolling enrollment structure means that credits are applied to the semester based on enrollment deadlines set by Mizzou Online.
Students enrolling in self-paced courses to meet pre-interest area requirements must complete the course before being admitted to an interest area.
Students can conveniently search for courses in Mizzou Online and enroll by using MyZou.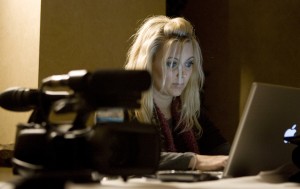 Journalism Independent Study
The School of Journalism offers JOURN 4350 Problems in Journalism and JOURN 4050 Communications Practice to provide students with special opportunities to work outside the classroom to receive course credit. Course policies include the following:
Students must be admitted to the interest area to enroll in JOURN 4350 Problems in Journalism and JOURN 4050 Communications Practice.
Independent study is completed primarily through the student's initiative. It is the student's responsibility to submit a proposal to the supervising School of Journalism faculty member for pre-approval. Upon receiving pre-approval the student must submit the application request below.
Students who enroll in either course are required to work independently to submit assignments, attend meetings and fulfill any other course requirements established by the supervising faculty member. Students must maintain a consistent line of communication with their supervising faculty member and adhere to deadlines for task completion.
Due to accreditation standards, students may enroll in these courses a maximum of one time each.
Course Credits
Both JOURN 4350 Problems in Journalism and JOURN 4050 Communications Practice can be enrolled in between 1-3 credits. Credit determination is based on the amount of work the student plans to complete.
Both courses can count toward journalism major electives or up to four credits in upper-level non-journalism (Area 4).
The Course Experience
In JOURN 4350 Problems in Journalism students are expected to create a series of assignments that may include reading, analyzing and writing about journalism subjects. General guidelines for this course could include a minimum number of pages read and/or written.
In JOURN 4050 Communications Practice students will create original journalistic or strategic communication content. General guidelines for this course could include a minimum amount of time spent on a project. At times, students will work independently on a project in a School of Journalism newsroom that will qualify for enrollment in JOURN 4050. Projects can range from creating a marketing campaign for a local non-profit agency to creating a new cover design or writing an in-depth story for Vox Magazine.