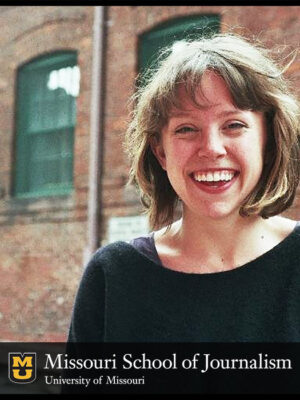 Degree(s): BJ '14 (News Reporting), BA '14 (Political Science)
Whereabouts: United States, Washington D.C.
What do you do?
I work as an associate producer and writer at Pew Research Center in Washington, D.C., where I use the skills I learned at the journalism school every day. I worked in newspapers after college, and I have wanted to work at Pew since college. I was lucky to get this position that fits my skill set, which includes writing, digital production, news knowledge, data analysis and a combination of creativity and critical thinking.
How did you get your job?
Persistence and luck.
What is the best professional lesson you learned at the J-School?
The best professional lesson I learned at the J-School was to be persistent and always push yourself to become a better writer (or other occupation). I think the work ethic I gained in Missouri has helped me immensely in these years after school.
What advice do you have for current students?
Keep going. The program is hard, but it's meant to be, and there's a reason why they challenge you. Listen to your gut about what you want to do, whether it's writing or taking photos or editing. Find people your age with whom you can connect and grow, and find a mentor who will support your path.
What is your favorite J-School memory?
Probably graduating alongside my PDN colleagues. It was a wild rollercoaster to get to that stage, but I never felt happier. And the days reporting at the Missourian were always a blast. Liz Brixey will always be my idol.
Any additional comments?
I greatly appreciate my education at Missouri. It's helped me become who I am. I would do it all over again if I had the choice.
Updated: November 8, 2017