1908 Society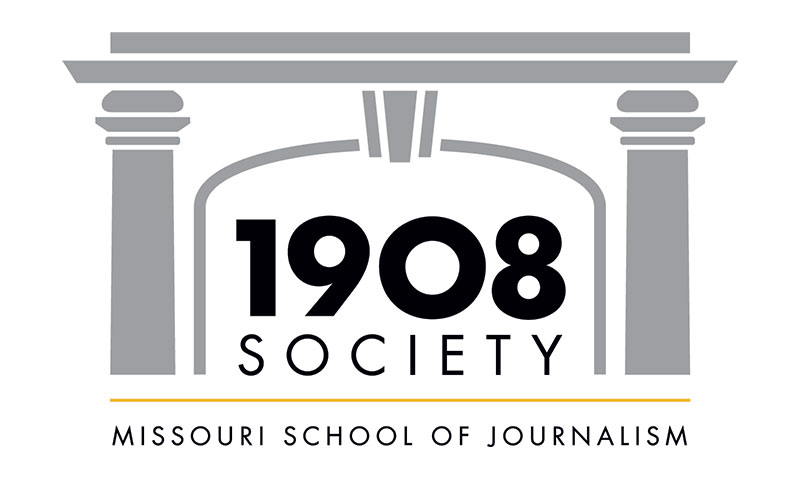 Since the Journalism School opened its doors in 1908, the generosity of countless individuals has fueled the Missouri Method, helped build and improve facilities and supported students and faculty. The 1908 Society continues that tradition of philanthropy by supporting the School's most pressing needs through an annual, unrestricted investment.
As just one example, in December of 2018 the 1908 Society helped send two J-School seniors and one KBIA staff member to Stockholm, Sweden, to cover the Nobel Prize celebrations for Mizzou's first Nobel laureate, Dr. George P. Smith. Their work not only provided content for all of the School's professional media outlets, it also helped inform our efforts to collaborate across newsrooms.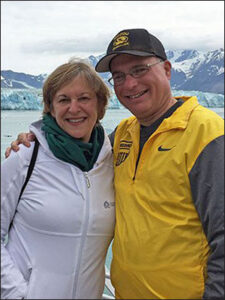 In addition to distinction as part of the Dean's Leadership Circle, members receive invitations to exclusive trips and events, opportunities to network and connect with fellow members and recognition in MU's Columns Society.
Membership requires an annual gift to the 1908 Fund for Journalism Excellence totaling $2,500 for an individual or couple. The requirement for alumni and friends 35 and under as well as MU faculty and staff is $1,500 annually.
Questions?
Please contact Abby Morimura in the Office of Advancement at (573) 884-9762 or morimuraa@missouri.edu.
From the 1908 Society Founding Chairs
"Whether you've followed the journalism career path or whether J-School has launched you into a different set of successes, we hope you'll join us in shaping the 1908 Society to be the model of excellence and achievement other J-Schools will come to envy."
Jody and Dick Feldman