AdZou
Students create fully-integrated, research-driven advertising campaigns.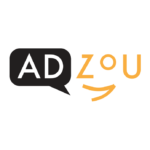 AdZou is based on the "Missouri Method" of learning by doing. Directed by public relations, advertising and marketing professionals, graduating seniors work in small teams to bring fresh perspectives to their research-based campaigns for real companies or organizations.
In this capstone course, graduating seniors work in teams to create complete campaigns for local, regional and national clients. These have included AT&T, Fox Sports Midwest, KFC, the U.S. Army, Big Brothers/Big Sisters of Boone County, SE Missourian and more.
Students conduct research and develop fully-integrated strategic communication plans that include advertising, public relations and new media solutions. Many clients then implement the plans for future campaigns.