Research
The School of Journalism faculty's research takes many forms and covers a wide variety of topics in both journalism and strategic communication.
A leader in journalism education and research, the School of Journalism faculty are on the cutting edge of research.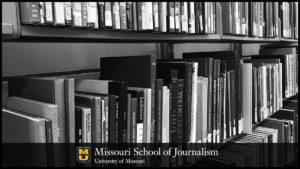 The School has consistently ranked nationally for research publications and submissions. Our faculty and students publish high-impact research in top scholarly publications.
And the School of Journalism is backed by the support of the University of Missouri, a research-intensive university and one of only 34 public U.S. universities selected for membership in the prestigious American Association of Universities (and one of only two Missouri institutions to be selected).
Research Areas
The School of Journalism faculty and students have particular expertise in four evolving research areas:
Research News
More Research News