MOJO Ad
The premier student-staffed professional-services advertising agency in the country.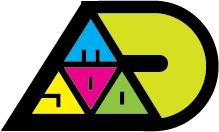 MOJO Ad began as a full-fledged agency in 2005. Staffed by strategic communication students entering their last year, MOJO Ad embraces the School's "Missouri Method" of hands-on training through the experience of working in an agency environment.
With a specialization in all things young, MOJO Ad works with local, regional and national clients whose brands target teens and young adults.
Students fill the roles of account executive, account planner, public relations account executive, researcher, media planner, copywriter, art director and social media specialist.
Each semester brings a new client and a new opportunity for MOJO Ad to prove their expertise in communicating with this hard-to-reach segment of the population. Past MOJO Ad clients include Purina, Redbox, Chevrolet, Southwest Airlines, Hallmark and Yum! Brands.
Every year, MOJO Ad presents the State of the YAYA (youth and young adult) report. The report provides insight into how marketers can better target the elusive 18- to 24-year-old demographic. You can view past presentations on MOJO's YouTube channel.