The J-School Legacy
Out of Missouri's storied newspaper history evolved two forces that would shape the future of journalism: Walter Williams and the MPA.
A Brief History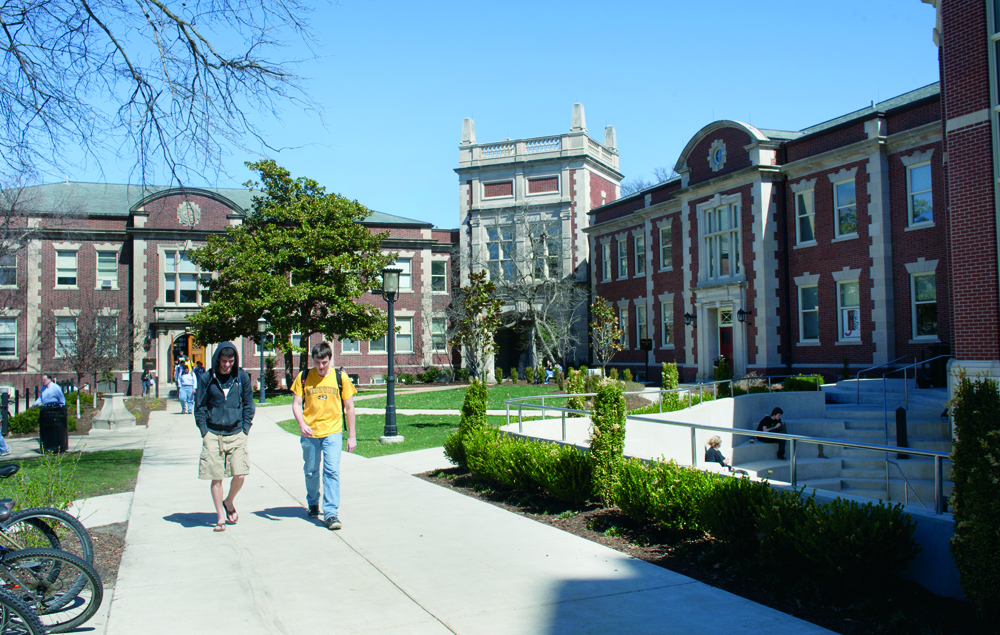 Welcome to Mizzou, as the University of Missouri is widely known, where Walter Williams started the world's first school of journalism in 1908.
Williams, first dean of the school, believed that journalism education should be professionalized and provided at a university. Toward that end, with the blessing of the University of Missouri and the state legislature, and with financial help from the Missouri Press Association, Williams started the school in September of that year.
Today, some of the best journalists in the world have learned their profession through the Missouri Method, which provides practical hands-on training in real-world news media and strategic communication agencies. Top editors, reporters and other executives say Missouri graduates are among the best prepared to work and contribute to the organization from their first day on the job.
We're proud of that success, which depends on much more than mere reputation. Each year, Missouri students win national contests – some even in competition with working professionals – that demonstrate conclusively just how much they have learned. Each year, our alumni win major national and international competitions, further illustrating the value of a Missouri journalism degree. Many have won Pulitzer Prizes, the news profession's highest honor, Silver Anvils, the top prize for public relations professionals, and similar awards. Indeed, our alumni can be found in newsrooms and corporate boardrooms of media companies and advertising and public relations agencies around the globe.
From the beginning, Williams envisioned a school of journalism that would positively influence the quality of journalism and advertising worldwide. Rural Boonville, Missouri, where Williams began, was an unlikely epicenter for global change in journalism. But Williams was no ordinary newspaperman. At age 25, he became the youngest-ever president of the Missouri Press Association, which now is almost 160 years old. After founding the School of Journalism, he went on to become president of the University of Missouri.
Williams made certain that the lessons of Missouri Journalism reached worldwide by training journalists from China and bringing a World Press Congress to Missouri. He also wrote The Journalist's Creed, a statement of journalism and advertising professionalism cherished as the most important pronouncement of its kind. It adorns the walls of the National Press Club in Washington – in bronze.
But perhaps Williams' greatest achievement was his establishment of the school around an all-important principle: The best way to learn about journalism and advertising is to practice them.
The Journalist's Creed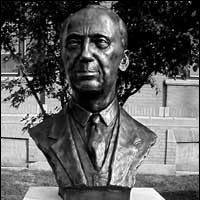 The Journalist's Creed was written by the first dean of the Missouri School of Journalism, Walter Williams. More than one century later, his declaration remains one of the clearest statements of the principles, values and standards of journalists throughout the world. Plaques bearing the creed are on display at the School, the National Press Club in Washington, D.C. (since 1958), and many other locations around the world.
I believe in the profession of journalism.
I believe that the public journal is a public trust; that all connected with it are, to the full measure of their responsibility, trustees for the public; that acceptance of a lesser service than the public service is betrayal of this trust.
I believe that clear thinking and clear statement, accuracy and fairness are fundamental to good journalism.
I believe that a journalist should write only what he holds in his heart to be true.
I believe that suppression of the news, for any consideration other than the welfare of society, is indefensible.
I believe that no one should write as a journalist what he would not say as a gentleman; that bribery by one's own pocketbook is as much to be avoided as bribery by the pocketbook of another; that individual responsibility may not be escaped by pleading another's instructions or another's dividends.
I believe that advertising, news and editorial columns should alike serve the best interests of readers; that a single standard of helpful truth and cleanness should prevail for all; that the supreme test of good journalism is the measure of its public service.
I believe that the journalism which succeeds best – and best deserves success – fears God and honors Man; is stoutly independent, unmoved by pride of opinion or greed of power, constructive, tolerant but never careless, self-controlled, patient, always respectful of its readers but always unafraid; is quickly indignant at injustice; is unswayed by the appeal of privilege or the clamor of the mob; seeks to give every man a chance and, as far as law and honest wage and recognition of human brotherhood can make it so, an equal chance; is profoundly patriotic while sincerely promoting international good will and cementing world-comradeship; is a journalism of humanity, of and for today's world.