Alan H. Fallick
Daytime Copy Chief at Newsday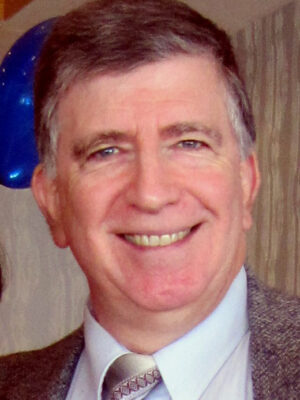 Degree(s): MA '75
Whereabouts: United States, Long Island, New York
What do you do?
I am the daytime copy chief at Newsday on Long Island, N.Y. Besides the usual print regimen, my responsibilities also include supervising the flow of print copy to Newsday.com and ExploreLI.com and teaching editors how to code Web stories. I helped create and supervise our live Google spreadsheet that provides information to editorial and online departments of the Web status of daily and weekly stories and various multimedia. I also write stories for our Sunday travel section. I have been assigned various positions of leadership in my 33 years at Newsday, including my first 12 years as a sports editor.
How did you get your job?
Through persistence, hard work, good contacts – and luck. Networking is invaluable, especially when you're starting in your field and have big dreams. I stayed in touch with former colleagues at Newsday and was available when an editing position opened.
What is the best professional lesson you learned at the J-School?
Treat every day as if it's the only day to show your best skills. It's a habit that will become second nature and serve one well.
What advice do you have for current students?
Our profession has become like a roller coaster in recent years, but make sure you continue to improve your skills and keep up with latest digital trends. Always keep your passion and high ideals. Be optimistic and love what you do. The rewards, eventually, will come.
What is your favorite J-School memory?
I still smile when recalling the long Page One story I broke on the local civil defense department and its director. The article exposed the dumping of tons of emergency crackers — to save storage space — when they could have fed those in Third World countries. My No. 2 favorite memory was my master's project, which was a package for the Sunday magazine tracking down every Hickman Kewpies player from the Columbia high school's greatest football season.
Last thoughts?
Opportunities will come your way – recognize them and then do your best.  I was honored to be assigned the role of supervising the editing and production of Newsday's daily profiles of those lost on 9/11.  I treated each story as if it were my own relative who perished that day and tried to ignite that passion to those editors working with me on the 14-month project. We published more than 1,700 profiles, many of which were chosen for Newsday's special 9/11 commemorative magazine, including one that I wrote. You'll always use the skills you learned at J-School – it becomes part of your foundation. But don't stop learning when you receive your degree – always be aware of what's happening in your profession and the world.
Updated: November 4, 2011