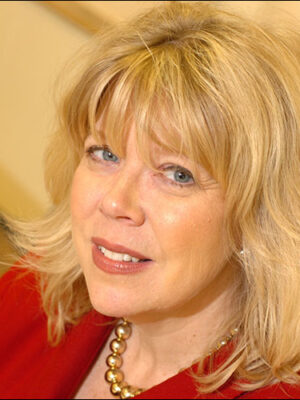 Degree(s): BJ '82
Whereabouts: United States, Milwaukee, Wisconsin
Apartment 213 seemed like most other apartments in Milwaukee: white brick, plain wood, cheap blinds. That is, except for the body parts inside.
In July 1991, Anne Schwartz, BJ '82, had been a part-time reporter at the Milwaukee Journal for three years when a police officer called her in the middle of the night with a tip: It looked like some guy had been murdering people and then saving their body parts. If true, this was a big crime.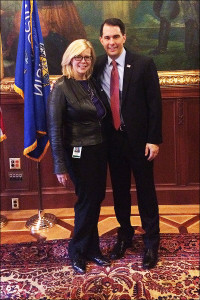 Despite thinking it was a joke, Schwartz headed out to the address. The police's tip was no joke. Within a few hours, she broke the international news story on serial killer Jeffrey Dahmer. He became known as the "Milwaukee Cannibal" for his killing of 17 males between 1978 and 1991.
Schwartz's first crime stories were as a reporter at the Columbia Missourian. Although she never expected wrongdoing to be a recurring theme in her work, Schwartz's 30-year career has included stints as a crime reporter, author and corporate communicator. She currently works as the communications director for the Wisconsin Department of Justice in the Office of the Attorney General.
The Path to Crime Reporting
As a child, Schwartz loved to read. Books and writing were her escape, and she lived vicariously through the characters.
"I would make up very elaborate stories about what my dolls were doing and so that was really my start," Schwartz says. "Storytelling has always been something that I wanted to do."
Years later, Schwartz's high school guidance counselor told her that the Missouri School of Journalism was the best. Schwartz headed there in 1978.
Schwartz says that the University of Missouri has always stayed with her, no matter how far away she has traveled from Columbia. She credits three of her journalism professors in her book on Jeffrey Dahmer, "The Man Who Could Not Kill Enough: The Secret Murders of Milwaukee's Jeffrey Dahmer." Don Ranly, PhD '76, former head of the magazine sequence; Hal Cordry, PhD '86, her introductory newswriting teacher; and Hal Lister, MA '72, who taught newswriting, are mentioned in the dedication. The lessons her professors imparted have stayed with her through the years. "You never forget your News 105 teacher," Schwartz says.
The professional newsroom at the Missourian is a place where students sink or swim. As an undergraduate student balancing classes and reporting, Schwartz took to the stress like a fish in the water and felt encouraged by her editors and professors.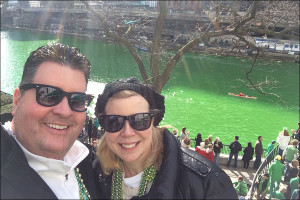 "They cemented for me – all the faculty who helped me when I was at MU – that I absolutely made the right choice and I was going to succeed," Schwartz says.
As part of her job as a Missourian reporter on the crime beat, Schwartz would head to the courthouse to cover trials, talk to lawyers and representatives and then write about the cases for the paper.
One assignment, though, gave her an eye-opening introduction to the bizarre. A scoutmaster had branded several of his Boy Scouts with a hanger he heated up on the campfire. Schwartz worked with the police department, Boy Scouts officials and the scouts' families to report on the ongoing investigation. The case led to two front-page stories for Schwartz.
"I remember covering the trial, the whole thing," Schwartz says. "As shocking as it was, I have always seen crime stories as an opportunity to really tell a story." Crime stories, Schwartz emphasizes, have a beginning-middle-end narrative structure, and the actions by police, criminals and people represent the best and worst in people.
Career Days
After graduating in 1982, Schwartz headed east to Washington, D.C. She was looking for any job where she could write. She wanted to be in "the center of the newsmakers' world."
Schwartz' first job was writing for a newsletter on Hispanic affairs, as she is also fluent in Spanish. Her media credentials opened doors for her during the Reagan years. D.C. was her oyster.
"You're young and just coming out of school, and you're 22 years old," she says. "That was a great time and a great city to cut your teeth in as a journalist."
She found that the School had given her real-world reporting experience as a part of the hands-on Missouri Method.
"MU prepared me so much better than if I had only reported for the – and I'm using the air quotes – 'school newspaper,'" Schwartz says. "There's no better classroom than to do it for real."
Schwartz said that her time at the Missourian also gave her the courage to ask for job shadowing opportunities. "I job shadowed a guy who worked for the Associated Press and covered the Pentagon and that was as cool as it could be," Schwartz says.
Milwaukee Years
After four years in D.C. and a brief stint in New York City, Schwartz decided to move back to the Midwest. In 1987, her mother died, and Schwartz, an only child, packed up for Milwaukee, her hometown, to be with her dad. She started working as a stringer – a part-time reporter – at the Milwaukee Journal (now the Milwaukee Journal-Sentinel). It was a 24 hours-a-week job as a night cops reporter. This essentially meant that, every Friday, Saturday and Sunday, she worked from 3:30-11:30 p.m. They were long hours but she was back reporting crime, her first passion.
"It's really not what most 20-somethings want to do on their weekends but I loved it, Schwartz says. "I did ride-alongs with the police, and I cultivated some really good sources. I loved the idea that you could pull back the curtain a little bit and see what it was like for police officers."
It was likely the relationships that she'd cultivated that helped lead to the biggest breaking news tip of her entire career. On July 22, 1991, a police officer she knew called her that something was happening in Jeffrey Dahmer's apartment.
"That was the start of the story that really changed the direction of my whole life," she says.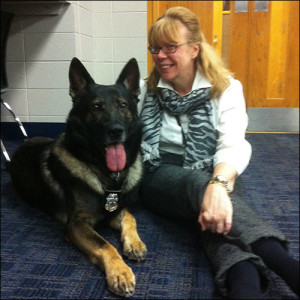 'Body Parts Litter Apartment'
No one had heard of Jeffrey Dahmer before Schwartz's front-page story in the Milwaukee Journal on July 23, 1991. But as the grisly details unfolded, the press and public learned that Dahmer had murdered 17 males.
Following the late night phone call, Schwartz hurried to the apartment where the Milwaukee Police Department was going through evidence. She was the only reporter there for hours.
"That first night, the police officers had Polaroids that Dahmer had taken of his victims, and I saw those that night," she says.
Schwartz emphasizes that this was all happening in a pre-CNN "Headline News" era, when serial killers were not talked about widely. Schwartz started talking to witnesses and people who lived in the area, before the rest of the media descended and the circus ensued hours later.
It wasn't until the next morning, when she saw the papers rolling off the presses, for the magnitude of the story to sink in. Her piece, "Body Parts Litter Apartment," was on the front page with an additional mood piece below it.
"The first edition had come off of the press, and I had the front page," Schwartz says. "Only another print journalist understands the thrill of a story above the fold and a solo byline."
Schwartz kept a framed copy of the newspaper in the front hall of her home.
The picture was a little too gruesome for some, which Schwartz discovered when she put her house on the market. "The real estate agent said, 'Do you have another picture you can hang there?'" she says.
Schwartz's reporting on Dahmer and the trial also led to a book deal to write on the case and the trial. In 1992, she published "The Man Who Could Not Kill Enough: The Secret Murders of Milwaukee's Jeffrey Dahmer." The book is a study of Dahmer and traces Schwartz' and the police's, investigation of Dahmer's killings, stories of the victims and their families, and the role of the media in reporting sensational crime stories.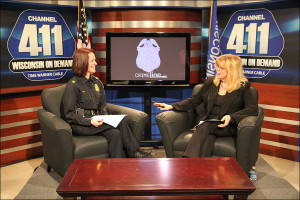 Other Side of the Journalism Coin
By 2003 the media industry was changing rapidly. Schwartz had been a reporter for more than 15 years and was ready to try a different kind of communications. Mary Panzer, then the Wisconsin Senate majority leader, approached Schwartz with the idea of working on her communications team. Schwartz accepted and found that she loved the fast-paced nature of the job, its political roots and the need to cultivate relationships drew on skills she had gained as a reporter.
After Panzer's term in office ran its course, Milwaukee's first female police chief, Nan Hegerty, approached Schwartz in 2004 with a "crazy idea."
"Hegerty said, 'I think that you should come and work at the Milwaukee Police Department and build a real public relations division,'" Schwartz says.
Schwartz spent eight years there, developing branded content on the police department's website, which was nominated for a Webby award, and got very involved in social media usage for law enforcement.
"The one thing I've learned about cops is that they do the job but never think it's interesting to other people," she says. Schwartz had a chance to highlight stories that the public would never have heard otherwise. "You're pulling back the curtain on something I've covered for my whole life," she says.
Schwartz believed that the public should be able to see the details of a police officer's everyday job, so rather than trying to shield the department from reporters, she increased access and put reporters with the officers.
"I always knew that if I put a reporter with an officer, to ride around for a shift, they would absolutely find a story," Schwartz says.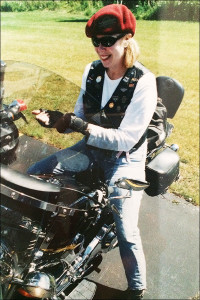 Capitol Storytelling
In January of 2015, Schwartz's friend from the local Harley-Davidson chapter and former county district attorney, Brad Schimel, was elected Wisconsin's attorney general. He suggested that she might like to run the "communications shop" in his office.
"It was too amazing of an opportunity to pass up," she says. "I joined Schimel's team on inauguration day and here I am."
Schwartz still sees the curious reporter in herself, especially because part of her job entails working on developing a new website and finding good stories to tell within the attorney general's office. She helps get the message out about the ways the Department of Justice is closing cases, she develops education campaigns and currently she's working to redesign the attorney general's website.
Over the years, Schwartz has seen the importance of telling stories that will serve the public good.
"The stories that you tell, the stories that bring attention to medical causes, to illnesses, those are stories that change people's lives — that's the most important thing I've learned," Schwartz says. "Storytelling makes a difference."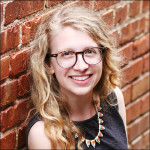 Savannah Kannberg, BJ '15, came to the University of Missouri from Cleveland, as a second-generation Missouri School of Journalism student. Through her strategic communication studies, she learned how to use social media to tell a brand's story. After internships at Lilly Pulitzer and the MU Center for Agroforestry, among others, she is heading to Moosylvania in St. Louis to work in social media because it allows her to combine her loves of art and copy.
Graduate assistant Annie Rees helped Savannah Kannberg develop this Profile in Success.
Updated: May 7, 2015