Barbara Kain
Director, Public Relations and Communications at Blood Systems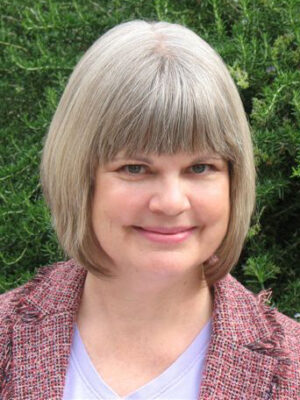 Degree(s): BJ '79 (Broadcast News)
Whereabouts: United States, Arizona, Scottsdale
Why did you choose the Missouri School of Journalism?
My high school journalism adviser encouraged me to attend. She said it was the best journalism school in the country. I earned a scholarship, and as long as I had the money, I could attend.
What was your first job, and how did you get it?
I wrote club and organization news for a small-town paper when I was in high school, and had a similar job the summer after my freshman year at Mizzou. I was an intern for KELO-TV in Sioux Falls, South Dakota, between my junior and senior years of college. Fortunately, KELO was hiring after I graduated, so it also was my first "real" job.
What is your current job now?
I work for Blood Systems, one of the nation's oldest and largest non-profit blood service providers. I do the interviewing, writing and editing that I enjoy – with no 6 p.m. deadline – and I'm home for supper almost every night!
How did the Missouri School of Journalism prepare you?
The whole hands-on approach helped me. The J-School culture encouraged me to get involved early. Freshman and sophomore years, I worked in the newsroom at KCOU-FM (the University of Missouri's student-run radio station). The Missouri Method helped me get internships and my first job. It helped me hit the ground running.
Who was your favorite professor while you were at School?
George Kennedy. He taught a class called "Reporting Local Government." He was a print man and had no tolerance for broadcast students like me. He inspired excellence. He was a tough man to please. But one time I made him smile. That smile made my day.
What was your greatest memory in the Missouri School of Journalism?
I remember that I covered the Missouri legislature for KOMU. I had to borrow a car to get there. It was difficult and exciting, and I didn't realize it would be so hard. I worked with a great team at Channel 8, especially Dick Nelson, our news director.
What was the best lesson you learned while you were at the School?
Accountability. Do what you say you'll do. Deliver your work on time. You have an obligation to the people you interview, to your readers, to your colleagues.
What is one piece of advice you have for current journalism students?
There are so many opportunities available to you. Find one, and immerse yourself in it. Listen. Read. Write. Then write some more.
Updated: November 7, 2011