Barry Bronson
PR Consultant and Freelance Writer at The Bronson Group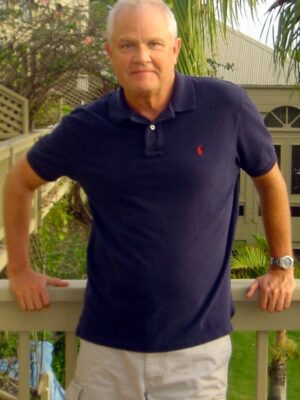 Degree(s): MA '73 (News-Editorial)
Whereabouts: United States, Lexington, Kentucky
How long were you at your previous job?
I left Ashland Inc. and Valvoline after 21 years. I am now a PR consultant and freelance writer, a part of what Tina Brown calls "The Gig Economy."
What did you do?
Valvoline is a marketer of automotive products and services. It's best known for its motor oils and its involvement in auto racing. I directed communications and public relations related to the marketing of the Valvoline, Eagle One and Zerex brands. I also directed our public relations efforts in motorsports, including NASCAR.
How did you get your job?
I went to undergraduate school in Lexington and returned to Kentucky 15 years ago after leaving a public relations agency job in Detroit.
What was the best professional lesson you learned at the J-School?
Good stories are not written; they are re-written.
What would be your best advice to current students?
Learn writing and editing as a craft, not just as a course for your resume. There is always a place for someone who can express himself in print.
What do you consider to be your greatest professional achievement?
As deputy press secretary to Kentucky's first woman governor, I wrote the speech calling for a special legislative session to enact historic education reform.
What else would you like to accomplish?
I'd like to option my screenplay, "Jazz Farm," about musicians at the Federal Narcotic Farm in Lexington. The CIA experimented on them with LSD in the early 1960s and rewarded them with heroin. I've adapted the screenplay for a novel with the same name. An excerpt was published three years ago in the French magazine "Grand Prix."
What is the secret to success?
There is no secret. You can have all the education and skills in the world, and they won't do you any good unless you can communicate well and get along with others.
Updated: November 2, 2011