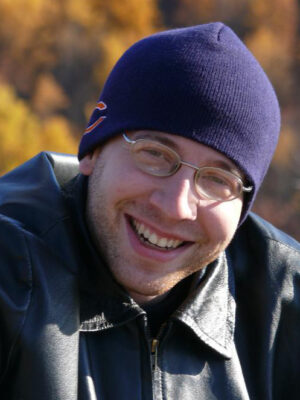 Degree(s): BJ '02
Whereabouts: United States, Jersey City, New Jersey
What do you do?
I am an ASCAP-registered songwriter, guitarist and vocalist for the band Trash Executioner.
How did you form your band?
While hosting an open mic for poets, songwriters and comedians, I met the band's bassist and co-songwriter. The owner of a local bar recognized our potential and offered us a rehearsal space downtown where we wrote and rehearsed the songs that comprise our debut EP Bloodbath released on iTunes in April 2011.
What J-School experiences helped launch your career?
Studio recordings are central to a band's merchandising and promotional efforts. After filming a television spot opposing the repeal of Columbia's deposit ordinance for Jack Smith's broadcast advertising class, I entered the University's recording studio with Emily Johnson, BJ '02, to produce the jingle. The session provided my first recording studio experience and taught me the value of preparedness and efficiency. I took that experience into Sound Track Group where Trash Executioner recorded its debut EP. My exposure to Photoshop and Illustrator in graphic design class was an asset during post-production with the album cover's photographer. Presentation opportunities throughout the capstone semester were great practice at becoming extemporaneous and engaging in front of an audience.
What advice do you have for current students?
A job is sometimes a means to an end: Don't hesitate to take a paid internship in lieu of a full-time job, especially if it's in an area you really enjoy. The rules of the game are ever-changing, but companies always love fresh grads who are enthusiastic and relatively inexpensive to hire. Think of that paid internship as a foot in the door which could lead to a full-time job at that firm or elsewhere – recruiters are always poaching talent from competitors, even at the intern level…and consider a Spanish minor. Many strategic communication jobs are located in areas where the Latino population is growing.
What is your favorite J-School memory?
A favorite memory is dinner with classmates and my grandparents on the night I received the Herrick Award.
Updated: November 3, 2011