Beth Pike
Co-owner, Adjunct Faculty at Orr Street Productions, Missouri School of Journalism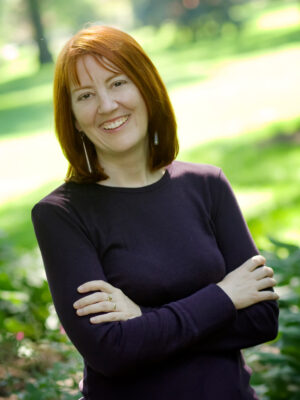 Degree(s): BJ '86 (Broadcast News)
Whereabouts: United States, Columbia, Missouri
What do you do?
I freelance as a producer/writer for television news and entertainment programs, working regularly for NBC News in the Midwest. Since 1992, I've been a regional field director for Entertainment Tonight where I've had the chance to work with many of our talented J-school alumni. More recently, I've had the privilege of serving on the adjunct faculty in Convergence Journalism at my alma mater. At present, I'm producing and writing episodes for fellow J-school alumna, Jann Carl's TV show, Small Town Big Deal, that she hosts and produces. I'm also producing a new Web series for Missouri Department of Conservation, titled, Finding Wild Missouri, with host and travel writer (and J-school alum) John Robinson. Lots of J-school ties here! For the past two decades, I've collaborated with photo J-school alumnus Stephen Hudnell, on feature-length and short documentaries. Our most recent feature doc, Deadline in Disaster, airing on PBS stations in the Midwest, won a regional EMMY, as well as the 2013 Mirror Award by Newhouse School of Public Communications, Syracuse University. The film, which follows The Joplin Globe as it covers the EF-5 Joplin tornado, also received Best Foreign Film honors by the China Academy Award of Documentary Film.
How did you get your job?
I found myself unemployed in 1992 and began freelancing. The Mizzou Mafia gave me a boost with my first network news gig, and I have tried to repay the favor ever since!
What is the best professional lesson you learned in J-school?
Meet your deadlines. Get the facts right. Do no harm when covering a story.
What advice do you have for current journalism students?
I may not of recognized it as a student so much, but, I have come to appreciate, greatly, The Journalist Creed by Walter Williams. Keep a copy at your work desk. It's all there for you – and timeless. Perhaps, today it's even more important.
What is your favorite J-school memory?
The camaraderie of my broadcast news '86 classmates and making life-long friends with the connections made at Mizzou.   I also appreciate the dedication of the faculty who taught us well.
Updated: November 10, 2011