Brad Most
Vice President, Account Director at HYConnect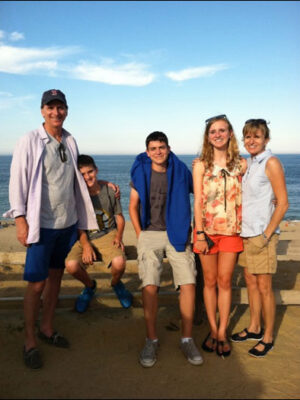 Degree(s): BJ '82
Whereabouts: United States, Chicago, Illinois
Many children at the age of 12 dream of being famous athletes, rock stars or doctors, but Brad Most, BJ '82, dreamed of working in advertising. His interest was first sparked in sixth grade when a guest speaker spoke to his class about the making of a Rice Krispies commercial. He became hooked on advertising.
Years later, Most's career has proven to live up to his junior high expectations. He has worked at top advertising agencies Young & Rubicam and Leo Burnett and has gone on to open his own advertising agency. Along the way he has experienced ups and downs, but his persistence and passion for advertising have given Most the edge to succeed in a competitive business.
When 25 Doors Close
Most left the Missouri School of Journalism, journalism degree in hand, in the spring of 1982 and returned to his hometown of Chicago in hopes of starting his advertising career at one of the city's many agencies. Breaking in to the ad business proved more challenging than he expected. Although he interviewed with nearly 25 companies, he was not receiving any job offers. Most continued to think positively and decided to broaden his job search to New York agencies.
Soon after, he was invited to come to New York to interview on a Friday for an account coordinator position at Young & Rubicam, one of the world's greatest advertising agencies at the time. He flew to New York and crashed with a friend for what he thought would only be one night. Most waited at Young & Rubicam to be interviewed for nearly seven hours. After waiting all day, he was told he would need to come back on Monday.
"I'd been sitting there since nine in the morning, so I don't know if it was a test of my resiliency or of endurance or if it was a psychological test to see if I would break, but I said 'Sure, I'll see you Monday at nine,'" he says.
With one change of clothes, Most stuck around New York two days longer than planned and interviewed the following Monday. His persistence didn't immediately pay off, as the agency had no job openings for him at the moment. Just when it seemed like he had hit another dead end, Young & Rubicam called to offer him an account coordinator position. But, there was a catch: They wanted him to start in one week. Not at all deterred and elated to finally begin his advertising career, Most packed his bags.
Agent of Change
Like most people at their first job, Most learned some valuable lessons from his time at Young & Rubicam.
He began to understand that this wasn't an industry where you work alone. It was vital to be able to collaborate with people and to rely on someone else's skills and talents. Most also noted that the advertising industry is in constant change, and one has to be adaptable.
"You are an agent of change," Brad Most says of working in account services.
He readily dove into his new career and found as account coordinator he was in the center of everything, exactly where he wanted to be. He was eager to learn and often worked 12 hours a day.
"You are an agent of change," Most says of working in account services. "You change accounts, have different clients and have different bosses, but you learn something from every one of them, and that makes it easier down the road."
After six years in New York, Most was tiring of the New York lifestyle and feeling the pull of Chicago calling him back home. He transferred to Young & Rubicam's Chicago office, where he spent another year with the agency.
Dream to Nightmare
In 1990, Most made the move to the Chicago office of Leo Burnett Worldwide, a global advertising agency.
"In Chicago, Leo Burnett is a big dog, and Young & Rubicam in Chicago was smaller," Most says. "I always looked at Burnett as the place in Chicago."
Coincidently, Leo Burnett was the agency that created the Rice Krispies commercial that originally inspired Most to pursue advertising, and it felt like a dream come true to have the opportunity to work there.
However, Leo Burnett did not prove to live up to Most's expectations. He describes his years at Leo Burnett as some of his least favorite, acknowledging that some dreams end up becoming your nightmare. Most felt like he lost his voice working for Leo Burnett and that he was never challenged like he was at Young & Rubicam. After three years of working with major brands like Pillsbury and Miller Brewing, Most was laid off.
"It was a crushing blow because no one in my life had ever said, 'We don't want you,'" Most says.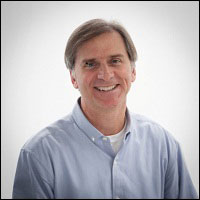 He didn't let this disappointment get to him, nor did he regret his time at Leo Burnett. Instead, he returned to Young & Rubicam's Chicago office and found renewed success working on Icehouse Beer, H&R Block and Norwegian Cruise Line. His return to Young & Rubicam allowed him to continue to grow in account services and regain his confidence.
New Beginnings
Several years later a new opportunity for Most surfaced in the form of a chance encounter with an old coworker and friend, Kevin Houlihan.
Houlihan and Most had worked together before at Young & Rubicam in New York. It was in a fleeting passing at the airport that Houlihan mentioned to Most an opening at Chicago Creative Partnership, the agency where he was working. Soon after that they were working together again at Chicago Creative, except this time they weren't at the bottom of the food chain.
"It was a turning point in my career – when you realize you've got to solve all the problems. There's no one higher up to ask," says Most of this new position as director of client services at Chicago Creative.
"It was a turning point in my career – when you realize you've got to solve all the problems. There's no one higher up to ask," says Most of this new position as director of client services at Chicago Creative.
The autonomy of his position at Chicago Creative gave him confidence in his ability to lead and make smart strategy decisions. It ultimately proved to be the stepping-stone Most and Houlihan needed to finally chase a dream both of them had since first working together on Madison Avenue: open an advertising agency of their own. The two believed it was now or never, and so they took the leap, creating Houlihan Madison Most.
Starting a new agency was easier said than done. Taking the initial leap was one of the hardest parts for Most. The pair faced many risks. They were facing legalities with their former agency that required lawyers to ensure the opening of the agency was done "exactly by the book." Most and Houlihan also faced the financial risks of starting a new business, all while taking care of their families. One of the biggest challenges for the pair was selling themselves to potential clients. They wanted clients to be able to trust their new, small agency and feel comfortable working with Houlihan Madison Most.
With hard work and determination, Most and Houlihan got their agency up and running. They were also able to continue to work with Most's favorite client, the health insurance company Blue Cross Blue Shield. The insurance company's genuineness in its work and what it stands for is one reason Most has built a valued relationship with the company over the years.
With healthcare reforms, Blue Cross has had a tremendous increase in its market and is continually changing and evolving. It is what Most likes best about working with Blue Cross – that it's always changing and providing new challenges for him. Eventually, that growth also presented the small advertising agency with a dilemma. Not able to keep up with the increasing workload and attention that the Blue Cross account needed, Most and Houlihan were faced with the decision to either lose one of their biggest clients or merge with another agency. They chose the latter.
Most and Houlihan carefully looked for a suitable agency that would be able to handle Blue Cross and blend well with Houlihan Madison Most. Today, Houlihan Madison Most has combined efforts with HYConnect in Chicago. Most holds the title of vice president, account director, and still manages the Blue Cross account.
Never Stop Learning
Most willingly admits that he welcomes change and that it has become a trend in all aspects of his life. It's also a big part of why he loves what he does. He is on a constant quest to keep learning and challenging himself in his career.
"Once you stop learning at your job, it's time to move on," Most says. "It seems like I'm moving on every 6-7 years or so, so who knows where I'll be in the next six to seven."
In the last couple of years Most has even found himself back at Mizzou, giving guest lectures to strategic communication students sitting in the same auditorium that he used to sit in. He says he remembers sitting in that auditorium wondering what it was actually like to work in an advertising agency. Now when he comes back, he hopes to lift that curtain for students and give those students tips for the advertising world.
"What I would tell my college self is to embrace change; it's the only thing that is permanent," Most says. "And while it may be daunting, it is the driving force for growth and ultimately happiness."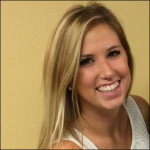 Megan Kujawa is a senior studying strategic communication in the Missouri School of Journalism. She has interned with Cumulus Media, working with local radio stations in Columbia, Missouri. A native of Highland, Illinois, Kujawa will graduate in May 2015 and hopes to work abroad.
Updated: December 16, 2014