Brian Yamada
Chief Innovation Officer at VML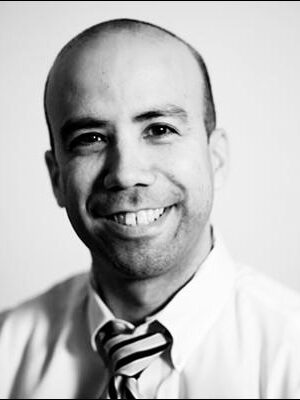 Degree(s): BJ '93
Whereabouts: United States, Kansas City, Missouri
With constant curiosity and an eagerness to solve the next problem that comes his way, Brian Yamada, BJ '93, has found success in an industry that is evolving every day.
As the chief innovation officer of VML, one of the world's top digital advertising agencies, Yamada works with the advancing world of communication technology on a daily basis. VML is a culture of applying technology, taking risks and striving to be the first to find new solutions and innovation. Yamada says he has had the privilege of helping to push that further.
"How we are doing something today may not be the way we are doing that tomorrow," Yamada says. "We know we have to keep getting better."
Learning in a Different Time
The digital world that Yamada's career is focused on today is a vastly different environment than when he was in school at the Missouri School of Journalism in the early 1990s. The Internet was in its early stages, and digital advertising didn't exist in its current forms and formats.
At the time desktop computers were only available on campus in labs, and they used basic software for the traditional advertising techniques being taught at the time.
"Most people used the computers as a glorified typewriter," Yamada says. "The ads that we were creating in our courses were all very much traditional, and the access to technology was drastically different."
The technological skills he learned at the Missouri School of Journalism centered on creating traditional advertising for print, television and radio. Basic computer programs were used to design print ads, and broadcast ads were recorded on tape reels, considerably different from today's technically advanced and dynamic advertising world.
While the skills taught for creating ads were different during his time at school, Yamada notes that the fundamental principles of advertising that were taught then are still in use now.
"Understanding your audience and understanding the brands and their products and services still very much apply," Yamada says. "Now we just have different means to connect with them."
Finding His Path
During his summers as an undergraduate, Yamada was given opportunities at numerous internships to put to use the skills he acquired at the Missouri School of Journalism. He spent summers working for Disney and the Missouri Lottery, gaining experiences in hospitality, public relations, advertising and sales.
These internships gave him a deeper understanding of the different parts of the industry. They also fueled his curiosity about all of the possible routes his career could take after graduating.
"I had a hard time choosing what area to focus on," Yamada says. "So the great part about these internships was that it gave me a lot of diversity and visibility to the many sides of the industry."
The vast number of skills Yamada developed during school and at his internships helped him in his first job after graduation. He began his career at an in-house agency at a resort at the Lake of the Ozarks in Missouri, where the nature of the job meant he did not have to choose a specific path quite yet.
"I was the copywriter, art director, photographer, media buyer and the PR guy," Yamada says. "It was like a one-man shop inside there."
It was in this position that Yamada got his first look at digital advertising and also the many possibilities of this new way to connect with people. He also built the resort's first website and launched email marketing.
Old Friend, New Opportunity
Yamada spent four years running the in-house agency at the resort, then transitioned to an agency in Columbia, Missouri, for a few years before a former college roommate, Jon Cook, BJ '93, called with an opportunity for him at VML in Kansas City.
Cook and Yamada took many of the same classes during their college years. They both also had a similar internship experience for Disney. Cook, now chief global executive officer of VML, was an account supervisor at the time and recognized that Yamada might be a good fit for the agency.
At the time, VML was beginning its shift from a traditional agency to a digital one. With the Internet still in its early years, the possibility of being a part of these big changes particularly fascinated Yamada.
"Jon wanted to bring me in to be introduced to some of the leadership at the time to see where they were headed and if there was a fit," Yamada says. "They were heavily embracing digital and technology at the time, and that's what sparked my interest to come over."
As more requests for website development and digital marketing began to come in, VML took advantage of the opportunities that were possible within the digital world. Shortly before Yamada made the move to VML, the agency took the risk to make digital advertising its sole offering.
An Evolving Career
Since starting at VML as an account supervisor in 1999, Yamada's role in the company has grown as digital marketing has evolved into an increasingly effective way to connect brands with their consumers.
"When I started in '99 and 2000 you had, relatively speaking, only a handful of people on the Internet," Yamada says. "There was no social media interaction, and the people who were accessing were accessing on dial-up technology with computers that were not that fast."
In those early days at VML, he worked directly with clients to launch digital campaigns, which included email marketing and banner advertisements. The goal was simply to get an audience to their client's websites. These days in his role as chief innovation officer, he oversees VML's Channel Activation team which enables clients to connect and engage with their audiences on different digital channels, such as social media, mobile, CRM, paid media, paid search or search engine optimization. Finding the right platform to connect clients with their consumer is the key to success and one of the core fundamentals he learned in college.
On the innovation side of his job, Yamada works with his team to brainstorm possible new ways to create an opportunity for a brand or solve a consumer problem with emerging technology.
"The thing that I enjoy the most is being on that fringe where an emerging technology solves a consumer problem," Yamada says.
In his 17 years with VML, Yamada has seen tremendous growth in both the agency and how it does its business.
"It has probably changed in all aspects – the way we buy media, the types of creative and the ways we can tell stories," he says. "We will always try to evolve and get better, and innovation is a big piece of that."
Looking Ahead
As the marketing and advertising industry continues to evolve, Yamada works hard to keep embracing change, while staying focused on providing the client with their best work.
His efforts helped VML make Ad Age's A-List at No. 9 in 2016, an impressive global honor for an international agency headquartered in the Midwest. To live up to the recognition, Yamada believes it is important to always stay ahead of the curve as the industry continues to grow and advance.
His main goal looking forward is to continue to enjoy the opportunities that come his way every day while still taking on the challenges of being a leader at one of the most prominent advertising agencies in the world.
"We get to work with the biggest brands on massive stages," Yamada says. "I am very happy to continue the opportunities in front of us now."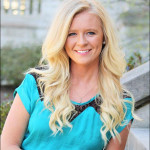 Abby Schroeder is a May 2016 graduate of the Missouri School of Journalism, where she studied strategic communication. After spending a summer working at a public relations agency in New York, she knows she is capable of drifting away from her comfort zone to take on any challenge that comes her way. A native of Saint Charles, Missouri, Schroeder aspires to use her degree to begin a career in account management.
Updated: May 27, 2016