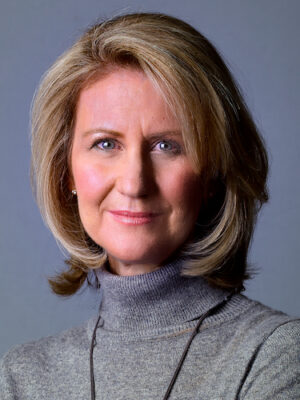 Degree(s): BJ '79
Whereabouts: United States, Chicago, Illinois
Early Life
Carol Fowler's family talked about politics and the latest headlines when they sat down to eat dinner. The nightly TV newscasts and the papers contributed background information and other details to spark lively discussions about the issues.
As co-editor of her high school newspaper, The Bulldog Barks in Jackson, Miss., Fowler learned what it was like to be the subject of such conversations. She wrote an editorial suggesting that seniors deserved more class privileges.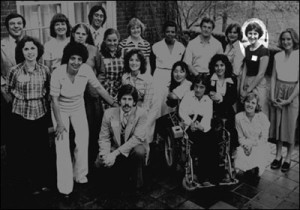 "The principal didn't really appreciate that story," Fowler says. "It was the first time I can say I dealt with conflict like that in journalism."
Fowler decided to study journalism in college. The release of the movie "All the President's Men" was another big influence. The film told the story of the Watergate scandal which ultimately led to the impeachment of Richard Nixon, the President of the United States.
"The tenacity of the reporters and breaking down the truths really interested me," Fowler says.
Moving Forward
Fowler's high school guidance counselor told her about the Missouri School of Journalism and its tremendous reputation. It only took the catalogue and attendance at a football game to convince her that the University of Missouri was the place for her.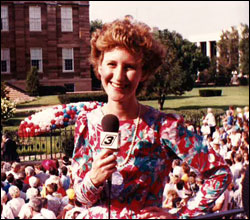 Fowler lived on the fifth floor of Schurz and says she did not experience a moment of homesickness. Fowler was happy to finally be out on her own and enjoyed the change of pace and challenging coursework.
Fowler started out in the print/broadcast sequence, having liked the news medium in high school. She remembers learning the importance of accuracy from Jane Clark, one of her first news writing professors. Clark would fail a news story writing assignment if there were a single fact error. Fowler's own tenacity with checking her facts ensured she never got an F. She remembers Clark often using the Wall Street Journal as an example of great news and feature writing. In that respect, she says, things haven't changed.
A New Direction
Talking with a friend and learning more about broadcast news was a major shift in Fowler's education, and ultimately her career. Television's ability to marry pictures with words was powerful – and irresistible to Fowler.
Fowler learned how to tell stories using cameras that shot film. It was a time-consuming process as she had to shoot the story and process the film before editing and final production. Fowler also learned still photography; everyone took turns using the camera and taking photos. When there was research to be done in these pre-Internet days, students went to the library.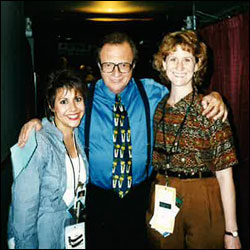 Fowler was still a student when KOMU received its first mini cam. Stories would be shot on videotape, eliminating the need to process film.
"It was an exciting time at the station for all of us," she says.
Fowler says she would never trade in her experience at Mizzou for anything. The core curriculum and the practical experience at KOMU were extremely valuable and opened many doors. Perhaps the most valuable lesson she learned was a lesson in ethics and legalities.
Years later, Fowler still uses a lot of knowledge she learned in the J-School, especially when it comes to the accuracy and balance of a story.
While the technology has been continually changing, the basics of ethics have stayed the same.
A Change of Pace
The transition from film to videotape had a profound impact on the way KOMU ran. Students were able to shoot and edit quickly, which meant news was available sooner. The equipment, though, was much heavier and difficult to lug around.
"It's an evolution, it doesn't happen overnight; technology is rolled out gradually," Fowler says. "The change is constant, so you adapt and the next step becomes an easier change."
Fowler graduated with honors, as a member of the Mortar Board and with a job in radio in Omaha, Neb., where her boyfriend lived. Fowler remembers that job being some of the toughest hours she has ever worked.
Fowler would trek to the police department at 4 a.m. each weekday to look at reports because they weren't available online or over the phone.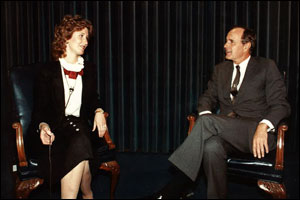 "It was a lot of leg work," she says.
A few years later she and her husband moved to Springfield, Ill., and Fowler got another job in radio covering the legislature. She applied for a job at a CBS television station in the market but didn't get the job, at least not right away. A year later, they remembered her and offered her the position. Fowler jumped at the opportunity and began covering politics and local stories.
While in Springfield, Fowler married her husband, and they had their first daughter. Her family was growing and soon her career would follow suit.
Chicagoland
Fowler and her husband then decided they wanted to work in a larger market. She wanted to do street reporting or work as a news manager. In 1989, she took a job as a news writer at an ABC station in Chicago. She later worked in management roles at three of the network owned-and-operated stations in Chicago. She later worked in management roles at three of the network-owned-and-operated stations in Chicago.
Until February of 2012, Fowler served as the vice president and news director of Fox Chicago, WFLD-TV. She managed a staff of about 100 personnel in the news department.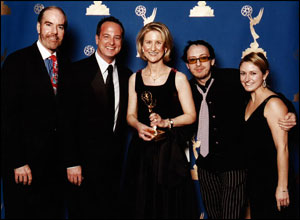 One of the most memorable investigative stories she worked on was a horrific sidewalk beating involving a teenager walking home from school in 2009. WFLD was the only station to obtain graphic home video of the tragic situation, and once posted on the station's website, myfoxchicago.com, it went viral. The story brought about change and a created a sense of community in Chicago like never before, Fowler says. Coverage of the "Derrion Albert Beating" also won the station a Peabody award. The judges commended the station for explaining the decision making process in a blog that Fowler posted as a companion to the reporting.
Fowler argues that Chicago is the best news town anywhere.
"It's culturally diverse so there is a melting pot of ideas and controversies," she says. "Some stations in other cities may have to worry about having a story strong enough to lead with. We never have that problem."
The Future
Television news was a dominant force in Fowler's life as she grew up. Today most people already know what happened before the broadcast because they have access to the Internet. When people are watching local news now, they are watching for a different reason, Fowler says. The presentation of news must evolve and engage people through thought-provoking questions, analysis, viewer feedback and context.
Fowler's current focus is helping brands understand how social media has forever changed the way we get news and decide what to believe. In 2014, she founded a social media management agency, KloboMedia. The business helps brands succeed in social media by providing day-to-day support, strategy and actionable tips through curated, competitive analysis. Through her work with clients at KloboMedia, she developed a social media growth tool for brands, TheSocReports, which launched mid-2015 and provides weekly analytics to subscribers, like news reporters and anchors.
"Part of the challenge with local television news today is that there are so many ways to get information," she says. Digital is the only media sector seeing audience growth, as nearly half of all Americans are now getting some form of local news on a mobile device.
Advice to Journalists
Helping young professionals navigate the social space is a big part of Fowler's mission. She's an adjunct lecturer at Northwestern University's Medill School of Journalism where Fowler teaches on the subject of media innovation and Chicago's start-up culture. Fowler also serves as a start-up mentor at Chicago's leading tech incubator, 1871.
She encourages those entering the field of television journalism to be strong, resilient and adaptable.
"This business is very competitive," she says. "Because of technology, the audience make-up is changing, and because of the economy, the work is harder than it's ever been."
Updated: November 18, 2011