Carol Gee
Independent Branding/Marketing Consultant at Self-Employed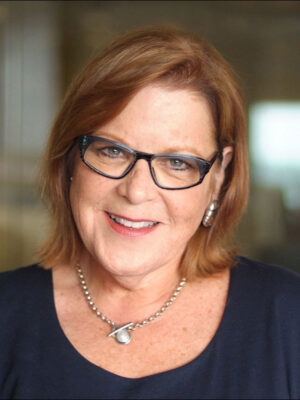 Degree(s): BJ '72
Whereabouts: United States, Kansas City, Missouri
Carol Gee, BJ '72, had two English teachers who helped her develop a love for writing. In eighth grade Miss Bell taught her structure and sentence diagramming to truly understand the elements of writing. Mr. Flowers taught her fiction and narrative writing at the high school level, which inspired Gee's imagination and improved her writing ability.
Gee knew she would come to the University of Missouri because her father and brother both graduated from its agricultural school. She never regrets the choice she made to study advertising at the Missouri School of Journalism. Her degree led her to work as a brand strategist and a communicator on a global scale. In the process, Gee would spend 25 years working at one company.
"Missouri School of Journalism was the only school I considered," Gee says.
Finding Her Place at MU
When Gee enrolled at MU in 1968, she was interested in the news-editorial sequence. Her randomly assigned adviser, advertising professor Frank Dobyns, encouraged her to study advertising. He told Gee that she could be a writer and be creative in advertising world.
"Professor Dobyns was talking about a world that I was unfamiliar with," Gee says.
The only thing Gee knew about advertising was from what she watched on television. Advertising looked like fun, and she decided to explore it.
Gee took the required introductory journalism course, History and Principles of Journalism, taught by Professor Bill Taft. The course was tough, and it was hard to get a good grade on the tests. Gee joked that all the students referred to the course as "Hell and Purgatory," but it provided the foundation of what journalism was all about.
As part of her sequence requirements, Gee took the ad sales class, which asked students to sell ads for the Columbia Missourian to local retailers. She became a teaching assistant for the class after completing it. Gee also was a member of Ad Club.
Gee developed her creative side in her capstone course. She had to create a product, name it and create an entire campaign to promote it. Gee developed a car called "The Hobbit" based on J.R.R. Tolkien's story by the same name, which was just growing in popularity at that time. Her tagline for the campaign was "Make Hobbit a Habit."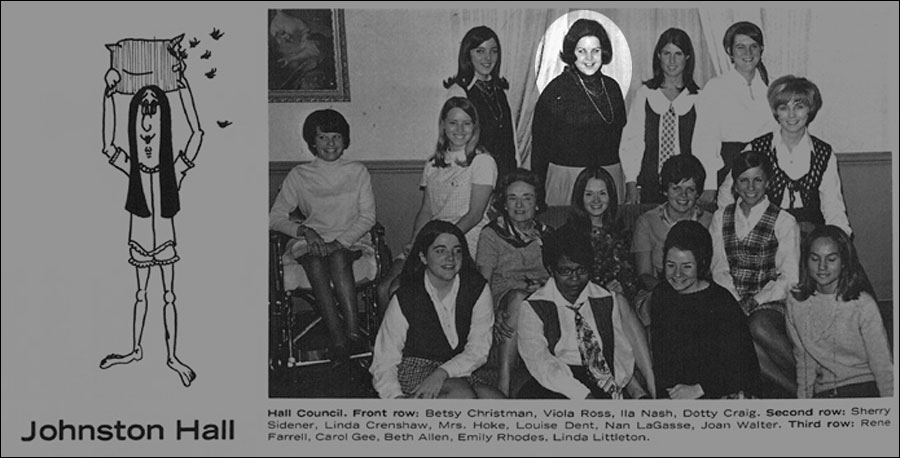 Outside of the classroom, Gee worked in Johnston Hall as a resident assistant and was assigned to the 3rd floor, Young House. She informed hall residents of campus issues, maintained the community's environment and helped underclassmen with their courses. She kept a papier-mache butterfly on her door with a sign that said, "Butterflies are free…and so is my time for you."
Gee's graduation ceremony in 1972 was the first journalism class to hold its own commencement separate from MU's main graduation.
"We actually graduated from the Methodist church right across the school," Gee says. "And then we had a big picnic on the lawn for our family and friends. It was very intimate."
Gee reflects that the beauty of the School of Journalism was its variety, that students could learn and practice their interests. Even though Gee was in advertising, she took typography classes, reporting classes, photojournalism classes and even one broadcast course. This flexibility benefited Gee's future career.
"There wasn't a course that I took at J-School I didn't soak up and love because, you know, the great thing of the J-School is they expose you to everything," Gee says.
Gee's hands-on classroom experience, such as designing ads, taking photos, and writing news articles led to her first job as an ad manager of Smulekoff's, a large home furnishing store in Cedar Rapids, Iowa.
First Step in the Advertising World
Due to the unexpected passing of Smulekoff's ad manager, the company was hiring around the time Gee graduated. The recruiters asked Gee to revise some of their current ads as a way of assessing her skill set. She did new layouts for them and positioned the company in a different way. They were impressed.
"The man who hired me had great admiration for the journalism school, and he always wanted to be able to hire a Mizzou J-School student," Gee says.
Gee did a little bit of everything: print advertising, TV commercials as well as radio and newspaper advertising copy. Practically every class that she had taken at the School taught her something about how to do this job.
The company gave Gee a great degree of creative freedom. She came up with a novel-at-the-time idea of a bridal event for Smulekoff's. Since the store had a jewelry department, an appliance department, a carpeting department in addition to hundreds of lines of furniture, it made sense to create a bridal promotion event in-store. Up until that time, bridal shows were usually held in stores that sold everything a bride needs for a wedding. Why not create an event for everything the new couple needs to create their first home? Gee's plan was a huge success for Smulekoff's, and she received a gold award in the national Retail Advertising Conference in Chicago.
Gee became the voice of Smulekoff's. Local WMT radio station manager Dean Landfer told Gee that she had a distinctive voice. Gee used the broadcasting skills she learned in the college for the store's radio ads.
There were also some challenges for Gee as an ad manager. She was young, having just graduated from college. Some current employees had applied for the managerial position. Gee had to learn how to manage and build a team.
Gee gained much experience from her first job. During her time there she created a slogan for Smulekoff's referring to their "three acres of magic," a nod to their primary customers, who were farmers. When, after five years, Gee decided to leave Smulekoff's to start a new adventure, the management and department heads had a farewell lunch for her and presented her a plaque that said: "We had the three acres. You had the magic."
Gee's next adventure began with a note to a journalism school friend who was working for an advertising agency on the East Coast. Gee wrote him: "Well, I don't know where I am going or what I am going to do, but it is time to leave Cedar Rapids."
Her friend, who was a creative director at Lyons Studios in Wilmington, Delaware, invited her to join the team. Gee always wanted to live on the East Coast, so she went to work there. One of the company's clients was DuPont, which offered her a position in New York City two years later.
25 Years at DuPont
Gee never imagined she would work with famous designer brands, such as Calvin Klein, Liz Claiborne and Norma Kamali, until she moved to New York City in September 1979 to work in DuPont's textile division. She was terrified but excited about the opportunity. The fashion world used DuPont's technology-driven textiles in their clothing. Spanx creator Sara Blakely was one of many designers who worked with DuPont and their mill customers to help her learn how best to use Lycra. Gee also got the chance to work with multinational agencies such as BBDO, Young and Rubicam, and Saatchi and Saatchi.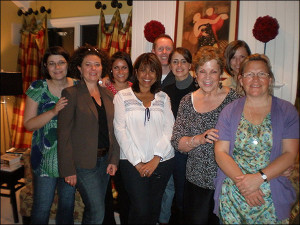 Gee's college education and first job prepared her to face challenges in the corporate world. She had learned that all advertising jobs require thinking about the audience's needs and wants. Gee kept this basic philosophy in mind when she worked at DuPont.
"Whether developing an ad, brochure or PR piece, knowing your audience and their needs must drive the process," Gee says.
New York was the experience that changed her as a person, made her smarter and broadened her horizon.
"Any chance to work at a place that brings together so many different people with so many different ideas, you should grab it," Gee says.
New York showed Gee a different world, and she enjoyed working there. Her career with DuPont, though, would eventually lead back to the company's global headquarters in less-costly Wilmington, where she returned in 1983. From there, she continued her 25-year career, working in a variety of businesses from knitwear, hosiery, lingerie to skiwear and rugged outerwear, to carpeting, home fashion and building materials and ultimately to managing the DuPont brand. In a company as diverse as DuPont, it was easy to stay with one company and yet have a variety of experiences.
The highest honor bestowed in the marketing arena at DuPont was the Marketing Excellence Award. Gee's first win was for a global campaign for Corian, a solid surface material. She changed the way to sell the product from "introducing what the product is" to "how the product satisfies customers' needs." Gee credits this campaign as her team's highest accomplishment. It required establishing brand architecture for global implementation of communications, and then working with regions to ensure the execution met local needs. This campaign was the first strategic brand campaign for the brand, which distributors agreed to subsidize by contributing $15 million toward national TV ads.
Another innovation that helped Corian grow in prominence was when Gee asked one of the Corian distributors to become part of her marketing communications team, which was not something that was done at the time. The distributor took his job seriously, and he helped Gee's team change the marketing and messaging around Corian to reflect a product that understood what consumers need when they are looking to remodel a home or build a new house. Corian became the business model for other DuPont businesses, and the brand dominated the surfacing category throughout the decade.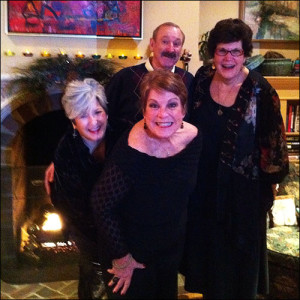 Gee won the Marketing Excellence Award again later when she was managing the parent brand of the company, which led her to the high point of her career.
She thought the ad portfolio course that she took in college helped her to create this campaign because the course taught her how to communicate with advertising agencies and how to create products.
"Everything in that course I applied in my career," Gee says.
High Point of Gee's Career
DuPont was at a turning point in the late 90s. There was some real confusion among investors regarding what kind of company DuPont really was.
Gee and her global colleagues held an agency review to determine how best to establish DuPont's identity. McCann-Erikson's "The Miracles of Science" campaign stood out from concepts by other agencies because the idea identified the essence of what DuPont delivered to the world.
The agency discovered this insight by interviewing DuPont employees on-camera in the U.S. and the company's worldwide offices. Members of McCann-Erickson's team might pull employees exiting the cafeteria aside and ask a few questions: "What do you do here? What do you love about what you do here?"
"The Miracles of Science" was DuPont's first global campaign to run the same creative everywhere around the world. It was the highest amount of media dollars spent by DuPont in a single quarter: $25 million. It allowed DuPont to establish itself as a science-based company rather than a chemical company. The branding still works off that platform today.
"To this day, it is the best creative piece I have ever been attached to. I saw grown colleagues cry when they first saw the work saying "that is the company I went to work for," Gee says.
Next Steps
"The Miracles of Science" campaign was a success, but marketing wasn't the company's CEO's specialty. He cut the budget after one quarter because he thought the campaign had run its course and did not need to be continued. Gee knew there was no opportunity to convince him to think differently. He was the same person who asked if the 200th anniversary of the company, which Gee also developed the plan for, couldn't be done in a different year.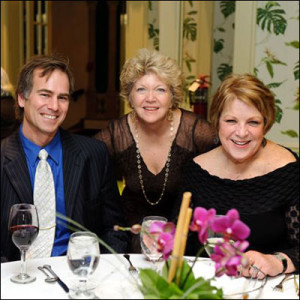 "I feel bad for anybody who works for an organization where they know the way they can help position the company or product and not be given a chance to sell that idea," Gee says.
Disappointed at the change in direction for the corporate brand, Gee left the global manager job and went back to her former boss, Steve McCracken, with whom she worked at Corian. McCracken was now the global leader of Lycra, and Gee helped him manage the brand globally. It was McCracken who recommended to DuPont management to sell the $6 billion textiles business. They ran the new company, called INVISTA, under DuPont for two years, until it was bought by Koch Industries in 2004.
As the business was being sold, McCracken became the CEO of a company called Owens-Illinois, a glass bottle-making company in Toledo, Ohio. He asked Gee to join him there. She transformed the communications culture of the company and built an external presence for the O-I brand in the global packaging world working with global beer, wine and food customers.
She left the company after McCracken died of cancer in 2008. Gee has been doing mostly consulting since then as well as working with various nonprofits on their marketing programs and needs.
Gee says what motivated and inspired her throughout her career initially was her phenomenal family. But nothing motived her more than sitting in a conference room and being surrounded by a team of talented, smart people who all were driven by the same goals and desires.
"You could not work hard enough to feel equal to what everyone else was giving," Gee says. "Each day was fun, inspiring and satisfying. I hope graduates today are experiencing that in their work life today."
Gee continued, "I received great training at Missouri, and I had amazing professors who gave me a strong background. It helped when I interviewed anywhere to say: I am a graduate of Missouri's journalism school."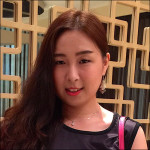 About the author: Yue Tang is a senior at the University of Missouri working on a dual major in strategic communication and economics. Tang grew up in Anhui, China, and came to MU in 2012. After graduation in May 2016, she plans to work at a public relations agency or in corporate communications. Tang won the Elmer Wood Memorial Scholarship in spring 2015 and the Curator Grant-in-Aid scholarship several times. She interned at Health Communication Research Center in spring 2015.
Updated: December 29, 2015