Chris Clayton
Agriculture and Farm-Policy Reporter at DTN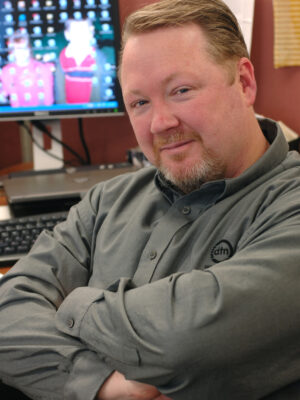 Degree(s): BJ '93 (News-Editorial)
Whereabouts: United States, Omaha, Nebraska
What do you do?
I'm an agriculture and farm-policy reporter for DTN in Omaha, Neb.
How did you get your job?
I was an agriculture reporter for the Omaha World-Herald before coming to DTN. I met the editor of DTN at a farm reporters' event and stayed in contact with him until an opportunity came up that allowed me to interview for a position.
What is the best professional lesson you learned at the J-School?
There are a lot of clichés I could throw out, but the main thing is that if you don't make the effort to report thoroughly on a story, someone else will. It's a lot better to read a good story under your byline than someone else's.
What advice do you have for current students?
Write and report as much as possible. Take advantage of that time at the Missourian or at the J-School's magazine. Work on internships early (something I failed to do at the time).
What is your favorite J-School memory?
Election night at the Missourian sitting over at the Heidelberg after we had put the paper to bed.
Final thoughts?
Enjoy your time in school, but remember that the job after school can be very rewarding as well.
Updated: November 3, 2011