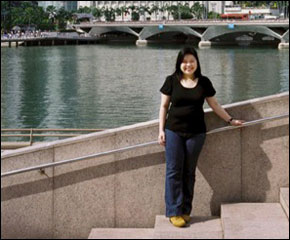 Degree(s): BJ '06, MA '08
Whereabouts: Singapore
Malaysia Airlines Flight 370 disappeared from air traffic control screens less than an hour after takeoff on March 8, 2014. The plane had been flying in good weather conditions. Its disappearance, without distress signals, left air traffic control officials, the media and the public wondering what happened.
As soon as the news broke, Christine Chan, BJ '06, MA '08, a graphics journalist with Thomson Reuters Asia, made a quick plan of action with her boss. Later that day, she and her graphics team worked to decide how best to visually inform the world about the flight's disappearance.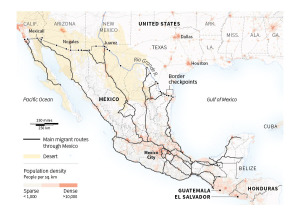 They published an initial set of graphics soon after the news broke. A larger, comprehensive graphic package was developed over the next couple of days. Information came in increments, with correspondents passing on as much as they could gather at a time. A commercial aircraft disappearance of this scale was a rare occurrence, and the story was updated as officials uncovered more clues.
Chan's team sifted through stacks of specialized material to gain a foundation for understanding how tracking or emergency systems work on an aircraft. The team worked to explain flight patterns, aircraft navigation and other pertinent details about the aircraft as information trickled in.
"We had a lot to read up on to get ourselves acquainted with the jargon and technical information," Chan says.
Finally, Chan and her teammates published a multipart online interactive graphic. The piece interwove the intricacies of the disappearance and the progress of the search parties.
Chan's path to creating graphics for an international news organization began as a student sports correspondent for the Lianhe Zaobao in her home country of Singapore. At a young age, Chan enjoyed telling visual stories, whether through photos, illustrations and charts. Her love of telling stories and her time spent working for the local paper helped Chan realize that she wanted to pursue a degree in journalism.
An editor at Lianhe Zaobao, Swee Hong Yeo, BJ '92, recommended the Missouri School of Journalism to Chan.
In the fall of 2002, Chan took off for Columbia.
Coming to Missouri
Chan had never been to the U.S. and assumed Missouri would be much like the American cities she had seen on Singapore TV. When her plane touched down in St. Louis, she didn't see skyscrapers, like in New York, or bustling streets, like in Los Angeles.
"I was surprised by the very flat land here in Missouri," Chan says. "It's a lot of land and a lot of corn fields, which was not what I expected."
The landscape was quickly forgotten as Chan became involved in classes and campus activities. She belonged to the Journalism and Communication Freshman Interest Group (FIG) and volunteered at the International Center. She met students from all over the world, all experiencing life on their own for the first time. The sense of solidarity and commonality enabled Chan to adjust quickly to the U.S. and to college life with a supportive community around her.
Chan helped create and was the coordinator of Impact Mizzou: International Leadership Fellows Program. The program helps create intercultural experiences and generate leadership through service learning opportunities.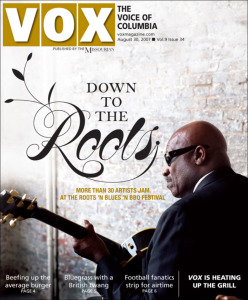 "The director taught me what it means to be a leader, and to serve, and how to work with people who have varying interests," Chan says.
Finding Her Path in the World of Journalism
Chan studied photojournalism during her undergraduate years. As part of the program, students work at least one semester as a staff photographer at the Columbia Missourian.
"Christine has always had a great passion for understanding the story and for finding the most effective way to communicate it," [David] Rees says.
David Rees, chair of the photojournalism faculty at the School, recalls Chan's energetic spirit.
"Christine has always had a great passion for understanding the story and for finding the most effective way to communicate it," Rees says.
But Chan never truly felt that her photography skills were good enough.
"I enjoyed photography a lot, but I wasn't a good photographer, at least in my opinion," Chan says.
Chan decided to stay at Missouri and earn her master's degree in magazine design right after she earned her bachelor's degree.
"I still wanted to be involved in design and the visual parts of things, and magazine design was something I really enjoyed," Chan says.
In Chan's first semester of graduate school, she took a design class that confirmed she had made the right choice.
"The class that changed my life was graphics class," Chan says. "I was just taking it as an elective but that changed the course of my career."
Chan returned to the Missourian as both a graphic designer and art director at Vox Magazine, the Missourian's weekly city publication that focuses on arts, entertainment and lifestyle. Her contributions ranged from story-assisting playful illustrations to complex maps of city streets to information graphics of the community demography.
Chan's photo background proved invaluable in her transition to design.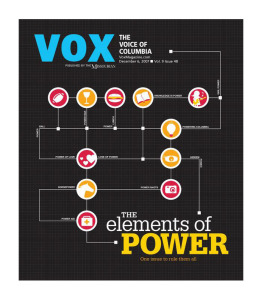 "It really helps having that photo background when you are working on design because you can talk to your photo editor very intelligently about things," Chan says. "They respect you for that."
Associate Professor Jan Colbert, a recognized design professional and now retired, was one of Chan's most important mentors. Colbert gave constructive feedback about how design skills transfer into a newsroom.
Chan found her time as an art director at Vox – designing graphics, layout spreads and covers – especially rewarding.
"The Roots N Blues festival cover is one of my favorites," Chan says. The event was held in Columbia for the first time in 2007, and Chan was part of the team that designed the first-ever preview issue.
Professor John Fennell served on Chan's thesis project committee and observed much of her design work at Vox.
"Christine is a very hard worker; she really put effort into everything I saw here," Fennell says. "She wouldn't be working for the kind of companies she has worked for if she wasn't talented. I think that is a testament to her ambition and to her talent."
Prior to publication of a new edition of Vox, the entire writing and design staff gathers to make final reviews and adjustments. This critical moment in magazine design can lead to long hours and high-pressure moments.
"A lot of days and nights were spent in the Vox office," Chan laughs. "There were late nights."
During her time at the Missouri School of Journalism, Chan had summer design internships at two national magazines in New York City: W and Cookie. While neither the fashion content of W nor the parenting and family content of Cookie truly piqued her interest, Chan says she appreciated the skills she gained.
"It was definitely an experience worth having, to try different things and see what you like," Chan says.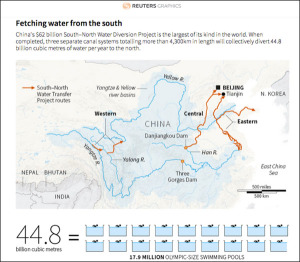 Beginning a Career
After graduating with her master's degree in the spring of 2008, Chan headed back to the dynamic design scene of New York to create graphics for Condé Nast Portfolio. She later worked as project manager at Bryan Christie Design.
Chan's time at the Missouri School of Journalism gave her the skills to effectively contribute in the professional world. She could serve dual roles both as designer – contributing creative and innovative content – and as project manager – helping to oversee and manage complex projects.
After a year had passed at Bryan Christie Design, she had a desire to spend more time with family and get back to her original interest: tell stories through visuals she creates herself.
Almost as soon as she arrived back in Singapore in 2010, Chan began working as a graphics journalist at Thomson Reuters.
Similar to the editing meetings and last minute adjustments at Vox right before an issue published, Chan's days at Thomson Reuters are fast-paced and require creative problem solving. The scope of her focus has widened considerably, however. Today, she deals with a world full of news events well beyond mid-Missouri.
Handling a 24-Hour News Cycle
Chan's base of information and project list is constantly updated throughout the week.
"At the graphics desk you are sort of the jack of all trades because in one day you can do five very different things, and you need to know enough to do those five different things," Chan says. "It's really fun to do research, dig really deep into a certain topic, and be a total nerd about it."
Each day, Chan's team has a handover call with the Europe desk in which they discuss their main questions and share new information. Then, at 10 p.m., the final handover call to the Americas happens.
"It really is a 24-hour operation," Chan says.
Chan joked that she and her design colleagues tend to stick to their specialties.
"My colleague, we call her the man-made disaster girl, and I am the natural-disaster girl. I am the weather and water girl. Any kind of major hurricane, typhoon, earthquake, and natural disaster – I will take care of that most of the time," Chan says.
In the case of Malaysia Airlines Flight MH370, she and her team were challenged with understanding how tracking and emergency systems work on a plane.
The resulting graphic, made up of four sections, included search maps and tracking radar graphics. Within each section are more detailed illustrations of data and visual guides. For example, the emergency portion of the graphic illustrates the various usage, storage and importance of aircraft black boxes.
"At the graphics desk you are sort of the jack of all trades because in one day you can do five very different things, and you need to know enough to do those five different things," Chan says. "It's really fun to do research, dig really deep into a certain topic, and be a total nerd about it."
Continuing to Inform, Create and Learn
Throughout her time at the School and now during her days of interpreting data and creating visual stories at Thomson Reuters, Chan says she strives to live daily by what she learned in her first class at the Missouri School of Journalism: Your first obligation is to the public.
Chan plans to continue improving her ability to tell stories visually and her proficiency for creating comprehensive information graphics. She delights in the in-depth information gathering she does at the graphics desk at Thomson Reuters.
"Right now, I'd just like to be really good at what I'm doing," Chan says. "If I didn't do this job, there are so many things I wouldn't learn about or have any interest in."
Exposure to a wide variety of topics and landscapes of information has taught Chan to remember a truth that applies to journalism and to life: The learning never stops, and you can never learn enough.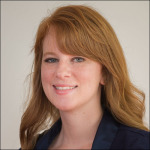 Kelsey Wingo is a senior studying strategic communication at the Missouri School of Journalism. She is originally from Springfield, Missouri. Wingo has pursued grassroots activism and media coordination in environmental and social justice organizations, such as Mizzou Energy Action Coalition and Mid-Missouri Peaceworks. Wingo previously worked as a public relations intern for Eco-Coach, a sustainability-consulting firm and currently works as a reporter for the Missouri Times. She is a member of the University of Missouri Honors College and will graduate in May 2015.
Updated: December 16, 2014