Dana Brzozkiewicz
Public Relations Manager at Broadcom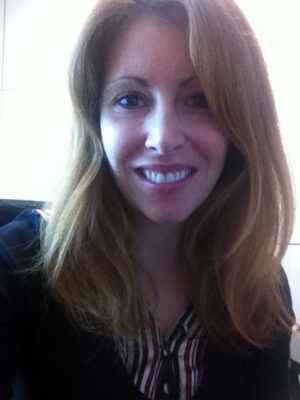 Degree(s): BJ '02
Whereabouts: United States, Irvine, California
What do you do?
I manage the communications efforts for the broadband product team at Broadcom. Broadcom is a technology company based in southern California that drives connectivity in today's devices like smart phones, set-top boxes and data centers. I write and edit the product group's press releases, presentations (speaking and corporate), blog posts, contributed articles and attend trade shows to meet with media and market analysts to pitch news and discuss industry trends. I have traveled internationally to shows in Sao Paulo, Beijing and Amsterdam. I am always at the biggest tech trade show, CES (Consumer Electronics Show), in Las Vegas in January.
How did you get your job?
I moved to California after graduation and avidly pursued internships, using Mizzou's alumni tracker. I contacted alumni and asked for "informational interviews." I began at UCI's Medical Center in the marketing and communications department through a former Mizzou and L.A. Times alum. That pushed my career into public relations. My first job was with a high tech public relations firm and so began technology public relations. I have also worked at ViewSonic, a display company. Mizzou was very instrumental in helping me "make it" here in California.
What is the best professional lesson you learned at the J-School?
To work really hard and never stop trying. Also developed strong writing skills, which will help in anything you do.
What advice do you have for current students?
Keep innovating. Learn as much digital and multimedia elements as possible: shooting, editing videos, social media, apps. These are much-needed skills in today's landscape. All communications is going mobile; learn how to get the word out there on smart phones and tablets.
What is your favorite J-School memory?
Spending hours and hours writing papers that could not have one mistake.
Updated: November 18, 2020