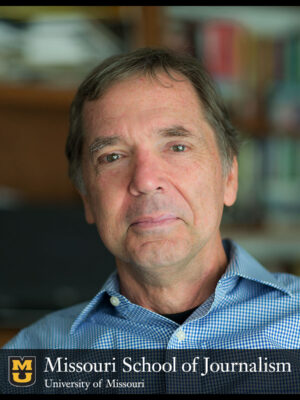 Degree(s): MA '84
Whereabouts: United States, California, San Diego
What do you do?
The most immediate thing I have done is publish a new book about interviewing called Talk To Me: How To Ask Better Questions, Get Better Answers, and Interview Anyone Like a Pro, published by HarperCollins. It is both nuts-and-bolts advice and a deeper exploration of what we're really after when we conduct interviews. I also have several case studies of interviews – some that have gone well and others that were disasters. I break them down and show why they worked and why they didn't. The book is drawn from my experience as a journalist and as the host of the annual Writer's Symposium By The Sea, where I bring in writers from all genres and conduct interviews with them. My day job is that I am the founder and director of the journalism program at Point Loma Nazarene University, and the host of the Writer's Symposium. I also write for several news organizations including the New York Times, Boston Globe, ESPN, USA Today, several magazines and websites. Talk To Me is my 15th book.
How did you get your job?
One of the reasons Point Loma Nazarene University wanted to hire me was that I went to Missouri's J-School. They wanted someone who could bring both the practical and the theoretical together. They didn't want their students to just "study" journalism. They also wanted their students to "do" journalism. I tried to put together a program that was as close to the Missouri Method as possible, within a private liberal arts university setting.
What is the best professional lesson you learned at the J-School?
One of the aspects of the Missouri experience that has stuck with me was the expectation of excellence. I didn't know anything about journalism when I got there, and I was thrown into the Missourian staff and expected to perform at a high level. The instructors and editors who surrounded the other students and me then pounded their knowledge into us. No hand-holding. Just high expectations and practical instruction. I have tried to model that kind of training with the students at my school in San Diego. The students respond very well to that kind of environment.
What advice do you have for current students?
Get to know your professors! I'm still in touch with Daryl Moen and Don Ranly from those years when I was a student. Moen was even my son's professor when my son came to the J-School as a graduate. His name is Blake Nelson, and he got his master's at Mizzou in 2017. I would also recommend that students stay in touch with one another when they graduate. I am in touch with some of my classmates decades later, and we're all still helping one another.
What is your favorite J-School memory?
It's not a singular moment, but an overall feeling. I felt that I had the most exceptional professors I could have ever dreamed of having. I socialized with some of them, played poker at John Ullmann's house, was on a community basketball team coached by Bob Terrell, and also got a sense of who else they were besides great journalists and professors. It's what shaped me into the kind of professor I am today.
Any additional comments?
In my new book Talk To Me, I open with an anecdote from an experience I had at the Missourian. It is the Big Bang for me; everything started making sense with my experience at Missouri. I will always be grateful for it.
Updated: April 24, 2019