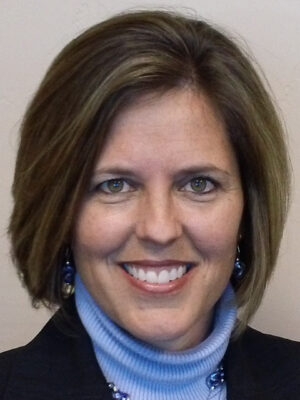 Degree(s): BJ '89 (Advertising)
Whereabouts: United States, Arizona, Scottsdale
How did you get interested in journalism?
In high school I worked on the school yearbook because I was really interested in design.
What was your first job, and how did you get it?
I was actually recruited on the MU campus by Gannett for an advertising sales position. I started at The Desert Sun in Palm Springs, Calif., and stayed there for three years. I worked for Gannett for a total of 19 years in seven different cities across the United States.
What is your current job?
I am the vice president for business development for NuView Health Partners. Our firm provides data analysis of medical claims data for employers to ensure their claims are being paid accurately.
What are some fond memories of attending the School?
I really enjoyed working for The Maneater and was very active in the Ad Club and remember going to Shakespeare's Pizza for every meeting. We had a very cool graduation ceremony with a Pulitzer Prize-winning journalist as our speaker. I remember him telling a powerful story about going undercover with teenagers in Detroit. It was an amazing story.
What was the best lesson you learned while you were at the School?
Understanding the importance of being able to talk to professionals. When I was the vice president of Ad Club, I remember I called the vice president of Hallmark and asked him to speak at a club meeting, and he did.
What is some advice you have for current journalism students?
I would advise students to dig into the opportunities around them. Also, get to know professionals and network with them.
Updated: November 15, 2011