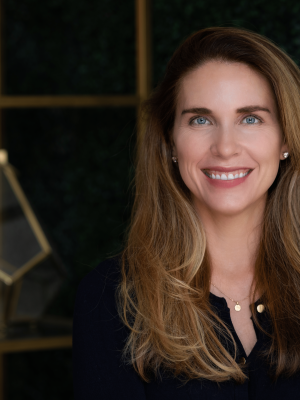 Degree(s): BJ 2003
What do you do?
I am an Executive Coach for women in male-dominated fields. I support them in overcoming plateaus, making career pivots, and launching their own companies. I'm also becoming a published author on Sept 8, 2002 — Career Confinement: How to Break Free, Find Your Guides, and Seize the Fire of Inspired Work.
How did you get your job?
My first job after graduation was the result of an internship opportunity from the J-School career center. I was an intern for Vitaminwater the summer between my junior and senior years, and they gave me a full-time position in Chicago right after graduation. After 13 years of climbing the ladder in Corporate America, I quit to start my own coaching business.
What is the best professional lesson you learned at the J-School?
That I could sell anything. J-School wasn't just there to support budding journalists, but it help me in the pursuit of my advertising degree which played a huge role in my sales career.
What advice do you have for current students?
Enjoy every minute. Eat all the Shakespeare's pizza you can, and absorb as much knowledge as possible from the incredible professors.
What is your favorite J-School memory?
The random lecture where everyone brought a breakfast food as we all shared and ate during class. And, working for the Maneater as the business manager. It was an incredible experience as well as a ton of fun.
Additional Comments
My book is a bit of a love letter to Mizzou and someday I hope to return and use it in a speech to inspire a new generation of Tigers.
Updated: July 14, 2022