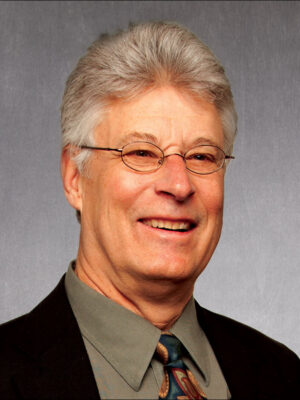 Degree(s): BJ '71 (Advertising)
Whereabouts: United States, Denver, Colorado
What do you do?
I teach advertising and direct marketing internships in the Daniels College of Business at the University of Denver. I also write screenplays and serve as an advertising consultant.
You worked as a creative director for 30-plus years. What are some highlights?
I retired as a group creative director at Leo Burnett in Detroit. The Internet allowed me to work out of my home office in Colorado with my Detroit-based art director partner. I would email him advertising copy for commercials and other materials. My partner and I as well as another creative team were responsible for all the national and regional broadcast and print advertising for the "Looking for Mr. Goodwrench" campaign, which featured Stephen Colbert from the Daily Show. Before that I was creative director for Cadillac, Pontiac, Milk, Amoco, Six Flags, Crest and many others. My work allowed me to do some international traveling while I'm working on different projects overseas.
You have taught a topics course at the Missouri School of Journalism.
For a number of years I returned to Mizzou to teach a one-hour course in advertising called "Just Creative: Bringing Home the Big Idea." The students got the creative brief on Monday and by Friday were ready to present their work to the clients. This gave students real-world experience that is common in this business – come up with ideas in a short amount of time.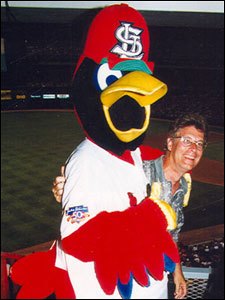 How did you get started in your career?
Almost right out of the Journalism School, I got a job as a part-time reporter at the St. Louis Post-Dispatch. I spent three months there before answering a classified ad that read, "Young, single, extensive travel for outdoor advertising." I worked in outdoor advertising for a year, another year in the media department, and finally worked my way into creative. I had been working on my portfolio for three years, and they gave me a chance.
Where did your advertising career take you?
I've spent my whole career, 33 years with D'Arcy, working at the different offices in St. Louis, Chicago, and Detroit, each for 10 years, which is an unusual length of duty in our business. It's been a nice ride, and I've had a lot of fun. Advertising is an exciting business. It also attracts very interesting people who are very into the arts, who want to create things whether it's film, print, sound, etc. I find it to be a very culturally rewarding business.
What has been your greatest professional achievement so far?
Bob Currie, my art director partner, and I came up with the idea for FredBird when we worked on the St. Louis Cardinals account for three years. More people know me for that than for all the other campaigns I've ever worked on. At the time, in 1975, the Cardinals' record was not very good. The team didn't want to make any promises about winning games. Instead they wanted to attract more families to the game and wanted to bring more fun. So, FredBird, a red, Big-Bird look-alike, was born.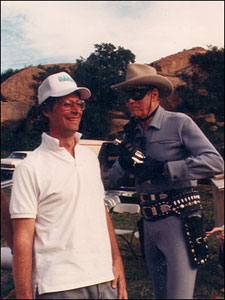 Are there other campaigns you're especially proud of?
Other great achievements include the Crest toothpaste campaign, "Show 'em your Crest best," the Budweiser campaign, "Nothing Beats a Bud," Michelob's, "Some days are better than others," and working with Clayton Moore, The Lone Ranger, for Amoco Silver gasoline.
What is your secret to success?
The key is to really love and be passionate about what you're doing. If you enjoy the people you're working with, and you're positive, you're going to do well.
Best professional lesson learned at the J-School?
I worked at the Missourian copy editing at the sports desk. There, you were always under pressure, and I learned respect for deadlines – not only to do your best but to do it fast! You have to be motivated and can't put things off. You have to jump on every assignment and give them your best shot, even the assignments others don't want.
What would be your best advice to current students?
I encourage students to network. I also say to follow your dream. Don't give up and be persistent. Your first job may not be exactly your "dream job," but if you hang in there and be patient, you will achieve your ultimate goal.
Is there anything you wish you had done while you were at Mizzou?
I wish I had taken some photojournalism courses. It would've helped if I had more knowledge in composing visually, for film, etc. I went to a lot of commercial shoots, and I didn't feel like I fit in in that aspect.
What did you want to be as a kid?
At times I wanted to be a professional athlete in baseball or basketball. I never thought I'd be a writer. I even wanted to be a doctor and was a pre-med student at St. Louis University for a year. Given my academic progress my adviser kept asking me if I was trying hard. I was and ultimately realized that medicine wasn't for me!
What is something about you that may surprise people?
I always thought that after I retired from advertising, I would write screenplays and teach in college. Again, two things I never thought I'd be interested in pursuing. Now, I'm doing both. Life is full of surprises.
Updated: December 16, 2014