James Etling, MA '69
Public Relations and Newspaper Printing (Retired) at Laclede Gas Co.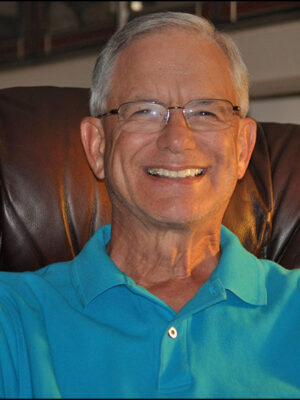 Degree(s): MA '69
Whereabouts: United States, St. Louis, Missouri
What do you do?
I worked in public relations and newspaper printing before I retired. After graduation I worked in public relations for five years at Laclede Gas Co. (now Spire) in St. Louis. I was the staff assistant and editor of the monthly company magazine, Laclede News. I greatly enjoyed my years at Laclede Gas, especially working with my immediate supervisor, advertising director Charles Brandes Collard, BJ '36. While I wrote on a wide variety of topics, his advice was never to forget the personal aspect of the company focusing on the people of Laclede Gas and their immediate concerns. I was fortunate to win St. Louis press association awards. I left Laclede in 1974 to work at the family printing business, Nordmann Printing Co., founded by my grandfather in 1937. With 50 employees, we printed primarily newspapers, specifically the weekly Suburban Journals, numerous religious publications, including the Lutheran Layman, St. Louis Review and the Jewish Light and many other weekly, bi-weekly, monthly and quarterly publications, including the St. Louis Journalism Review. We printed the daily St. Louis Globe-Democrat for the last three years of its existence. In the 1980's, Nordmann was ranked by the St. Louis Business Journal in the top 10 largest printing companies in St. Louis. We printed and mailed newspapers throughout the state of Missouri, across the country and around the world. During the early years I worked primarily in customer relations and sales. After I became an owner, I focused on other issues. In 1989, we sold Nordmann Printing to the Suburban Journals. They wanted our building, land and equipment to print the soon-to-be published St. Louis Sun. I immediately founded Etling Printing Co. Inc. We were a print brokerage firm that continued to print many of the publications Nordmann had printed. After 10 prosperous years, I decided to retire.
How did you get your job?
As a 1969 graduate of the Journalism School, I received three job offers, one of which was from a chain of Chicago weekly newspapers. I accepted an offer from Laclede Gas Co. because they were looking for an applicant with a graduate degree and the company was in my hometown, which allowed me to be near family and friends. Laclede was an excellent opportunity for me to hone my editing and publishing skills on a monthly company magazine. Going on many photo shoots for this publication sparked my lifelong interest in amateur photography. I met many wonderful people at Laclede, some of whom are still friends today. One of my referrals came from Bob Broeg, BJ '41, the long-time award-winning sports editor of the St. Louis Post-Dispatch who got his start in journalism while in high school writing sports articles for my grandfather's weekly community newspaper in south St. Louis.
What is the best professional lesson you learned at the J-School?
Attention to detail. Treat all of my sources with the utmost respect, no matter what their job title, and listen carefully. Some tidbit of information they share could lead to other very important bits of information for the magazine articles for which I was researching. Many times when I thought an interview was nearing an end, I learned from experience not to rush. Persons being interviewed gave me some of the most interesting and important information when they realized their interview was coming to a close. They would relax and open up to me about other important threads of information. I kept the tape recorder running.
What advice do you have for current students?
You never know where your journalism training is going to take you. Study hard. Take a diverse course load. Always remember…attention to detail. And have fun along the way. Make friends. Travel. Don't be intimidated. Freedom of the press today is more important than ever.
What is your favorite J-School memory?
Being one of only three graduate student classmates selected for the prestigious Kappa Tau Alpha Honor Society…receiving national recognition for outstanding scholarship. KTA is the only such society in journalism and mass communication recognized by the Association of College Honor Societies. I have good memories of the professors, especially my thesis adviser, Dr. William Howard Taft. He was also the college roommate and good friend of my boss at Laclede, Charles Brandes Collard. I also enjoyed Friday nights after school across the street at the Heidelberg.
Any additional comments?
J-School was a great experience. Enjoyed every moment on campus, from the dorm experience to football Saturdays with Coach Dan Devine and the Tigers to my first byline in The Missourian. My father, BJ '36, was a great influence on me as the publisher of a weekly community newspaper and printing company owner. As was his father, my grandfather, who was honored upon his death with a resolution from the board of directors of the bank where he worked for more than 50 years beginning in 1907 as a teller. It reads: "Our beloved friend…was a charter employee in the capacity of a teller and then as an officer, Chairman and Honorary Chairman of the Board of Directors." They were my guiding lights.
Updated: May 11, 2020