Jana Shortal
General Assignment Reporter at KARE 11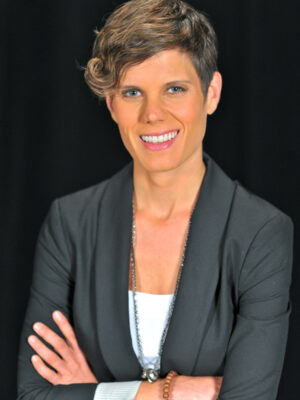 Degree(s): BJ '00
Whereabouts: United States, Minneapolis, St. Paul, Minnesota
No one knows more than Jana Shortal, BJ '00, the value of having someone believe in you. From her days in the Missouri School of Journalism through critical turning points of her career as a broadcast journalist, various people have stepped in at different times to encourage and mentor her. Their efforts ultimately have shaped the trajectory of her life and career.
While being in the right place at the right time is a cliché that Shortal could fall back on as explanation for her good fortune, she knows it runs deeper than an overused, trite saying. Shortal understands that it really comes down to people who were willing to take the time to point out to her the potential she was not recognizing in herself.
Finding a Mentor at Mizzou
Shortal came to the University of Missouri in the fall of 1995 with the intention of majoring in broadcast journalism. Shortly after beginning her studies her junior year, doubts set in. She felt intimated by the other women in her class who, in her mind, were much prettier and looked like they were made to succeed in television. Her insecurity eventually won over, prompting her to transfer to the strategic communication area.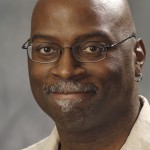 But Shortal wasn't done with broadcast journalism, in large part because of the doggedness of Greeley Kyle, an assistant professor at the School. In the next few semesters, she would come across her former Broadcast II professor several times in the hallways of Walter Williams Hall, where he would revisit her decision to transfer out of broadcast. Kyle reminded her the door would be open when she decided to walk back through.
It wasn't until graduation day that Shortal finally acknowledged she wasn't ready to give up on her broadcast future just yet. Kyle approached her one last time prior to the ceremony to ask if she was really willing to just walk away from the reason she came to Missouri.
Shortal remembers the conversation with Kyle clearly to this day. "It was one of the strongest gut moments I can recall, and that's saying something," she says.
Ultimately, it was the ongoing conversations and confidence Kyle had in her ability to be a reporter that changed the trajectory of Shortal's career. She responded to his graduation day question by enrolling in summer school post graduation, where she took supplementary broadcast journalism courses.
"In those eight months after May graduation, my life took the path it was supposed to take because someone believed in me enough to convince me to chase my dream," Shortal says.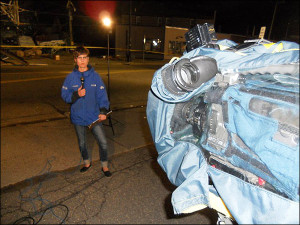 A Broadcast Career
Shortal earned her stripes at her first reporting job while working at KOMU-TV, mid-Missouri's NBC affiliate. It is the only university-owned commercial television station that uses its newsroom as a working lab for journalism school students. After finishing her post-graduate broadcast class work at KOMU, Shortal worked at KRCG in Jefferson City and soon after was offered the opportunity to report in Kansas City for WDAF, Fox 4.
As the end of her contract with Fox4 was approaching, Shortal was struggling with the amount of stress the broadcast industry placed on young reporters like herself. As she considered walking away from it all, yet another person in her life stepped in to redirect her path. Photojournalist Dominic Swan, one of her co-workers at WDAF, believed she still had more to contribute to broadcast news.
Swann compiled a resume tape for Shortal and sent it to KARE 11 in Minneapolis, a station Shortal had previously confided to Swann was her "dream" station. In a twist of fate, at the exact time Swann sent in Shortal's video to KARE 11, they had an immediate opening for a reporter. The station gave Shortal a shot, and she joined the KARE 11 team in 2003.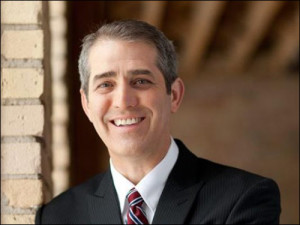 The connection Shortal had with KARE 11 started long before she became employed there. In college she would watch old VHS tapes of Boyd Huppert, a reporter with the Minneapolis station, marveling at his storytelling abilities.
"He was my hero. To be able to write such beautiful stories about the power of the human spirit was just incredible. I wore out those VHS tapes," says Shortal when describing how Huppert was an early motivator in her career. Today, she says, "Boyd and I sit next to each other and bounce ideas about how to turn a phrase."
Reporting at KARE 11
As a general assignment reporter at KARE 11, Shortal reports on a variety of topics, including politics and crime. She takes pride in being the one informing the community of what they are entitled to, whether good or bad, and being the watchdog holding those elected and those in power accountable for their actions.
But it's the human-interest stories Shortal most enjoys telling, "The average person's completely-not-average story motivates me," Shortal says of her satisfaction in "writing something that allows people to feel – feel anger, sadness, empathy, joy, anything that evokes a response."
She takes pride in the stories she has reported that have touched others. She recalls one such story of a woman who was dying of cancer (Ann Taylor's Story). Before she died, Shortal recorded videos for the woman's children to watch when they hit major milestones – like getting their driver's license, going to prom or celebrating their wedding day. Shortal still hears back from viewers who tell her how much the story changed them, even if it was for just a brief moment.
Knowing she has touched people in a positive way with her storytelling is rewarding for the woman who has been changed for not just a brief moment, but for a lifetime, because others took the time to encourage her in the moments she needed it. Shortal has grown confident with her own voice and in her abilities to tell the stories that provide similar encouragement to her viewers. Those stories remind Shortal why she does her job, convincing her that she is indeed in the right place at the right time.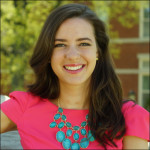 Katie Niemiec graduated in May 2014 with a bachelor of journalism degree with an emphasis in strategic communication, a minor in textile and apparel management and a multicultural certificate. While a student, she completed internships with Skirt Public Relations and the full-circle advertising agency Laughlin Constable, both in Chicago. Niemiec also wrote for Her Campus Mizzou and served as the marketing assistant for zouLIFE spa at the University of Missouri Student Recreation Complex. Niemiec plans to work as an account executive at an advertising or public relations agency in Chicago.
Updated: July 30, 2014