Janine Latus
Magazine Freelancer and Book Author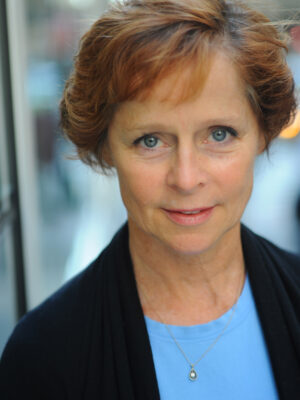 Degree(s): MA '88
Whereabouts: United States, Norfolk, Virginia
How do you get into freelancing?
First you address a query letter to an editor, pitching an idea. That letter is your audition. If your piece is full of facts and statistics, your letter should be informative. If your piece is humorous, your letter should make people laugh. You have to hit the right editor at the right time with the right idea. Also, make yourself valuable to publications. Editors bring in great story ideas to please their bosses. If you are the person creating good work for them, they will call you again.
Why did you go into freelancing as opposed to working for one magazine?
I love how freelancing allows me to explore what I find interesting. One ecological story I pitched for Attaché brought me to the Dominican Republic. I was scuba diving and horseback riding. It was great. Freelancing also permits me to bring attention to issues I am passionate about. Recently I spoke with two women whose husbands were killed on Sept. 11. They started an organization called Beyond the 11th that raises money for women in Afghanistan. Being able to highlight such groups is rewarding.
How do you get ideas for your stories?
I generate story ideas in one of two ways. First, I pay attention to what happens in my life. I did a story about a kickball league simply because I wanted to try it. When I searched for a league, I found quite a few and realized kickball leagues have become a popular trend. Secondly, I read constantly. A story I read in the New York Times about one particular instance may lead to a story about the bigger picture for me.
What has been your best experience in writing a piece?
My best experience has been my piece in the October 2005 issue of O Magazine titled "All the Wrong Men." The article was very personal, bringing in my sister's and my own personal experiences with domestic violence. On issues like this, it is so crucial to get people talking about the issue that it is worth it to sacrifice my privacy. I get letters from people who have read it who are saying they took the article to their friend or sister and are talking about the abuse problems in their relationships. If I can get conversations like these started, I feel pleased.
What has prompted you to write a book about abuse against women?
I have always wanted to write a book and this is a topic that desperately needs to be written about. People keep abuse by their partners as a shameful secret when society should be fighting this. When AIDS appeared on the scene, it was kept a secret by most. But when And the Band Played On was published, it really brought the AIDS issue to life. I want to do the same for domestic violence with my book.
Who is your hero?
My mother. She stood up to the standards of an era and set a great example for her daughters.
What do you enjoy about teaching?
I was an adjunct professor at MU from 1990 to 2000 and also taught at East Carolina University from 2003 to 2005. I love watching somebody get it. I usually write in isolation, so it is great to see my teaching elevate someone else's work to a new level. When you write well, your words just sing.
What was the best lesson the J-School taught you?
That I could talk to anyone about anything. Whether you're talking to senators or street people, you only get answers if you ask.
What was your favorite J-School class/professor and why?
News 105, with Joy Patterson, who later became my friend and mentor. It was in the pit, on manual typewriters. We used yellow newsprint, erasers, editing marks. I came to the class with a 20-year-old's self pity. I slouched, I complained, I objected. I spent more energy on whining than on writing. Dr. Patterson gave me a (well-earned) C. I went up to her and said, "I don't get Cs." "You just did," she said. "And you earned it." I pushed harder, but she didn't budge, only offering me one bit of consolation. "Being average among the best journalism students in the country is not a bad thing," she said. I deserved that C, but it shocked me so much that I never got another one. Ironically, I went on to teach that class as an adjunct, and students would come up to me and say, "I don't get Cs…"
What advice do you have for students wanting to get into freelancing?
Write something small then parlay it up to a bigger market. Shoot to get pieces in the special sections of large regional dailies like the Chicago Tribune. These sections need features more frequently than magazines. You will have some great long feature articles to add to your portfolio. Always keep your eyes open for the next opportunity or great story idea. I would also suggest students interested in freelancing read the ASJA Guide to Freelance Writing. It is brimming with pieces of great advice about how to succeed in the business of freelancing.
Updated: November 8, 2011