Jeff Buhai
Owner at Four Bowling Centers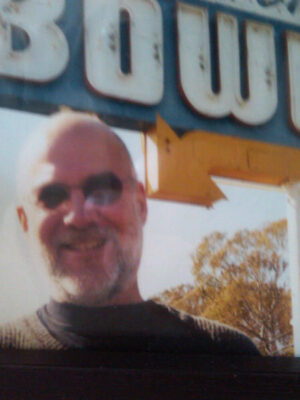 Degree(s): BJ '69
Whereabouts: United States, Arizona, California
Life is all about having fun and doing as many things as possible for Jeff Buhai, BJ '69. He did not want to live with the regret of missing new professional opportunities or exploring uncharted territory.
A born storyteller, Buhai began to chase his dream of becoming a journalist while attending a summer journalism program at the University of Missouri at the encouragement of his high school journalism teacher, John Munski, BJ '40, During the weeklong program, he and the other students put together a newspaper that discussed the week's events. Buhai learned not to bury his lead. That next fall, Buhai stepped on campus for a second time, but this time as an MU Tiger.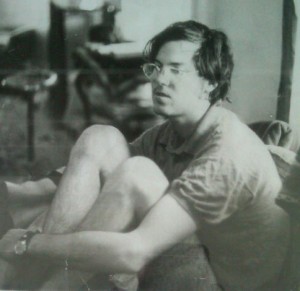 Buhai embraced Columbia's small-town atmosphere and met people from all walks of life. Fiddle concerts. Boone County hams. Farmers. Local citizens. All provided insights into a life unlike he had experienced growing up in the Chicago suburbs.
Buhai also became part of a community of students that had a craving for journalism. Buhai entered the broadcast news sequence at the beginning of his junior year, worked at Columbia radio station KFRU and was an active member of his fraternity Zeta Beta Tau. Buhai covered the state capital in Jefferson City for KFRU and also did assignments for KOMU-TV.
KOMU anchor Rod Gillette was a role model and mentor. He, along with other professors, tried to teach Buhai how to be a professional reporter. Buhai still remembers specific grammar rules that were ingrained into his head such as avoid putting a comma before an "and," never say "new innovation," and write "more than" instead of "over." Above all, Buhai learned the importance of checking the facts. He got the name wrong on his first assignment, an obituary. After this mix-up, he made sure to check and then double-check his work.
Buhai's professors would make him write and rewrite again and again in order to produce better work. His work was critiqued on a daily basis, and he eventually improved. At the same time, Buhai felt the School fostered a creative environment. Rules were not rigid; boundaries were invisible; scholastic integrity trumped everything else. There seemed to be an abundance of post-graduation employment opportunities for those with journalism skills.
Buhai changed in other ways during his time at Missouri. He arrived on campus wearing a coat and tie and puffing on a pipe. Four years later he had absolutely no desire to dress up for anything, even the final job interview requirement that required a business suit. His only out was to fill out a graduate school application, and this is how he came to enroll at San Francisco State.
The 1960s hippie lifestyle was in full swing when Buhai arrived in northern California. He was involved in the counter culture and loved the freedom to be himself. At San Francisco State, Buhai majored in radio, television and film and left before completing his thesis to live in Europe with his girlfriend.
After getting married in Paris to his wife in 1972 and not knowing where he wanted to live or what he wanted to do next, Buhai returned to the United States and went to work in the family business, a chain of Detroit-area bowling centers named the Great Lakes Recreation Company. Like every other employee, he had to start at the bottom and work his way up. After two years, Buhai became bored with Detroit and for the next six years worked a variety of jobs while criss-crossing the country. In San Francisco, he produced a two-for-one entertainment coupon book titled Entertainment. In New York City he sold commercial printing for Blair Graphics. He devised and printed Odorama cards for New Line Cinema's 1981 film "Polyester" directed by John Waters. These scratch-off cards allowed audience members to experience specific scents in the movie.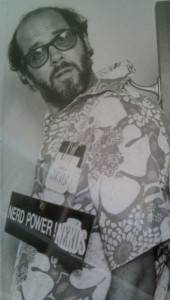 Buhai then moved to Los Angeles to write screenplays with his childhood friend, Steve Zacharias. "The Revenge of the Nerds" movie was their first Hollywood success. The script was inspired by Buhai's college days as a ZBT fraternity member at Missouri. Memories from pledging, hell week, serenades, dress codes and fraternity-sorority dinner exchanges all contributed to the script. His work in the inter-fraternity council, student government and writing for the Maneater also played a role.
The production of "Revenge of the Nerds" led to a stream of more hits, including "Eddie," "In the Army Now," "Johnny Be Good," and sequels to "Revenge of the Nerds." Buhai credits the J-School for teaching him how to tell a story and make it real for the viewer: the beginning was the most important part. If he developed a realistic beginning, he was free to write ridiculous scenes later in the movie and still keep his audience.
Hollywood's love of all-things-young caught up with Buhai and Zacharias after 20 years. The two writers weren't popular anymore, and their days in the movie industry were essentially over.
Moving forward, Buhai's lifelong philosophy guided his next move to change careers and return to his roots in the bowling business. He now owns and operates four bowling centers in California and Arizona.
"It's all about having fun," he says. "If it's not, what are you doing?"
Updated: November 3, 2011