Jeffrey Whitford, BJ '04
Head of sustainability, social business innovation and branding at MilliporeSigma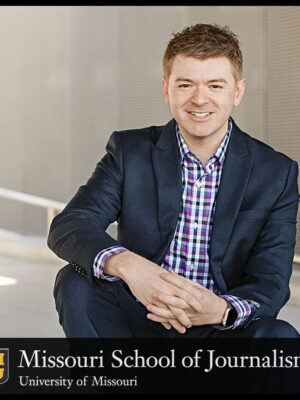 Degree(s): BJ '04
Whereabouts: United States, St. Louis, Missouri
What do you do?
I lead the ideation, creation and implementation of products, projects and programs that help our company and customers increase sustainability and be leaders in social impact related to science education and scientific research.
How did you get your job?
I "volunteered" into it…literally. I did an internship proofing catalogs and was offered a full-time job. Six months later, my company asked if I wanted to help with the "community stuff." I said yes and here we are!
What is the best professional lesson you learned at the J-School?
We were gifted with such an incredible advantage with the Missouri Method. Hands-on learning may not be as novel now, but the experience we gained and the history of the school, combined with passion and drive, are a powerful combination to help leverage.
What advice do you have for current students?
The J-School is special. Understand its history, build off its vision, experience all that it has to offer – it's not replicated anywhere else. You are getting all the tools you'll need to turn the world upside down and make a positive impact.
What is your favorite J-School memory?
Each time I'm in Columbia and go by the school, I remember the first time I walked into Gannett. I was fearless, clueless and not fully recognizing the gift I was getting.
Updated: August 11, 2020