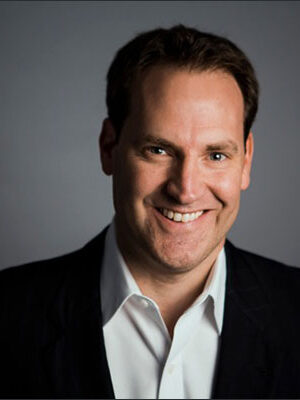 Degree(s): BJ '93 (Advertising)
Whereabouts: United States, Kansas City, Missouri
"Go further than you ever expected." The inspirational tagline for VML, one of the world's leading digital marketing agencies, could be the personal slogan of its chief executive officer, Jon Cook, BJ '93.
While Cook knew early on that he could have success in the field of advertising, he couldn't have predicted his rise from account manager at VML to president in just over 10 years. Nor could he have envisioned leading the agency's evolution from a small advertising firm to a global digital agency powerhouse with 26 offices in 15 different countries.
"I didn't dream, working at a small agency in Kansas City, that I'd be able to work on the global scale that we are working on now," Cook says. "I could never have imagined that I'd be working in offices anywhere from Kansas City to Shanghai to Sydney to Sao Paulo, 20 years after starting."
Career Turns to Passion
Cook began his VML journey in 1996, just a few years after the company's creation. In his initial role as an account manager, he was one of only 28 employees. Cook quickly found his place within the company, thriving in the dynamic environment. He credits his knack for developing trusting relationships with clients as one of the major influences on his rise up through the ranks.
These strong relationships combined with the capabilities of the growing agency brought in even more clients. He became passionate about what VML could do for a client and expanded his role into strategic thinking about what the future capabilities of VML were going to be. It was the start of Cook's interest in the business development aspect of agency business.
"It was a challenging but exciting time," Cook says. "A lot of those years were spent as digital was becoming more mainstream, so those things were milestones in my career."
It was the late 1990s when VML began to expand into the digital realm. The requests for website construction had started to pour in, and the company had a decision to make regarding how to handle this new trend.
While other agencies were starting digital versions of themselves or creating new departments dedicated to digital, the team at VML chose to take a risk. Rather than start a department dedicated to building websites like most agencies, they chose to make digital marketing their sole offering.
"There was probably a lot of luck in that decision," Cook says. "But it was certainly one that changed the fate of VML, and in retrospect, my career as well."
Embracing Change
As VML transitioned from a traditional marketing agency to fully digital, the company experienced significant growth, and Cook, who had started his journey as an account manager, landed the title of company president.
The young professional who had entered the Missouri School of Journalism before the Internet existed had managed to navigate a growing company into uncharted digital territory – and was now charged with leading the team.
Cook says it was his education that helped him succeed during the shift to fully-digital marketing. He feels thankful to have studied and worked in a time when there wasn't an over-reliance on the Web. In the absence of technology, he was able to develop a strong foundation for developing advertising programs. He focused on understanding the fundamentals of marketing and learned how to reach the target audience with persuasive communications.
"I've always prided myself and our company on never falling into the trap of marketing being a slave to technology, but rather keeping in mind that at the end of the day, our job is to connect brands with human beings," he says. "Technology is just one of many ways to make that more efficient."
Ultimately, when the time came to embrace technology, Cook was able to do it confidently. He says he never thought of the Internet as the new thing; it just happened to be the most efficient way to communicate.
"We just evolve," Cook says. "Myself and the company. It's never seemed like science fiction. It's just marketing and persuasive communications."
The Early Years
During his time at MU, one professor who helped develop Cook's knowledge of persuasive communication was Henry Hager. Hager instilled in his students the importance of understanding the human truths in any situation. Human truths, Cook explains, are the most important things for a human being to believe and how messaging needs to change because of it. These truths, Cook adds, are essential to understand so that you don't confuse facts with insights.
"He had such a great way of taking facts and deriving insights out of that pile of facts," Cook says. "I think that advice and that education was timeless."
In Hager's classes, Cook experienced the creative, intellectual side of advertising, but he also learned an understanding of the business of advertising. He recalls the pressure he felt in Hager's classes as he presented ads to his peers, wearing a navy blue sport coat and a pair of grey slacks — the uniform that Hager had prescribed.
Although Cook hasn't worn a navy blue blazer and grey slacks in 20 years, he still remembers the principle and discipline of the point.
"He was extremely critical but always fair," Cook says. "He never held back an ounce of feedback; he treated you like you were in the advertising boardroom in his agency out of Detroit."
Life of a Leader
Cook says his approach is to lead by example, simply because he enjoys being involved in the work that VML does. After more than 20 years in the business, he still loves interacting with clients, working on business development and practicing the marketing fundamentals he learned in college. Instead of documenting his processes or giving written feedback, Cook frequently works side by side with employees. This method, he says, allows for others to pick up on the things he does and has success with.
Cook says he enjoys having the ability to bring different facets of the agency together to maximize success. The experience he garnered while growing up in the discipline of account management gave him a strong knowledge of everything that goes on throughout the agency. Now, in his role as CEO, he implements that on a larger scale.
"One job of leadership is to put everybody in the company in a position to have the most success possible," Cook says. "And one of the primary jobs I have is to make sure every individual in the agency is always in the best position to create success for our clients."
As Cook leads his company into the future, he frequently reflects back to his time at Missouri. To this day, he is impacted by his education and lessons learned from one particular internship at Disney World.
While working for Disney, Cook was able to add practical experience to his solid classroom education. The time he spent working for Disney, he says, was the most impactful training that he ever received.
Though some people might question how working at a theme park relates to agency life, Cook says it was the most relevant thing he ever experienced in the field of advertising. The way Disney taught the cast members how to exceed expectations and create amazing experiences is something Cook uses frequently.
"I think about that Disney experience every day and how to make VML the equivalent of going to Disney World," Cook says. "The experience of something that you look forward to, the experience that you love when it happens and the experience that you talk about afterward – that's what I'm striving for."
Another reminder of his time at Disney and the journalism school comes in the form of Cook's friend and colleague, Brian Yamada, who serves as VML's chief innovation officer.
Cook and Yamada were roommates throughout college, taking many of the same courses and going on to share the same internship experiences. After graduation, the two took separate paths, but ultimately both ended up at VML when Yamada joined the team in 1999. Cook says it's been nothing short of amazing to work with Yamada for the last 15 years.
"Sometimes he and I will look at each other, and we are consciously drawing upon something that we learned at Mizzou," Cook says. "It's fun when that happens."
As the years have passed, and the marketing and advertising industry has continued to change and evolve, Cook has worked hard to ensure VML stays on the cutting-edge, positioned as a leader in the industry. While he has seen many agencies come and go over the years, Cook says it has been important for VML to stay focused on chasing one thing: being the client's most important partner.
"It's been a good north star because it helps guide us," Cook says. "By trying to be someone's most important partner, it helps us guide decisions about what our capabilities are going to be, what our offerings are going to be, and it keeps us really contemporary."
The strategy has been successful. VML regularly wins industry awards, Cook has been listed on Kansas City's Top Power People In Business and he was also named the Advertising Professional of the Year in 2014.
Finding Balance
As an industry leader at such a prominent agency, Cook must work hard to balance his work and personal life. The married father of three girls says that the key for him has been not to compartmentalize work and home, but instead to let the lines blur a bit.
"There are really hard days in this business," Cook says. "But it reminds you how cool your job is when you're sitting there talking to your wife and your daughters about it, and you've got a smile on your face about this trip you've just had or someone you've just met."
In addition to letting the lines of his life overlap, Cook also carves out time to spend with his family and especially enjoys hiking vacations in Colorado. In rare moments of time to himself, he loves nothing more than taking in a great football game, and he is still a huge Missouri Tigers fan.
From the outside looking in, it might seem that Cook has reached the top of his game. Still, Cook insists that he is looking forward to many more challenges ahead. At a time when the marketing industry is more challenging and exciting than ever, he will continue to work hard to navigate the chaos, he says. As he looks down the road for himself personally, as well as his company, he reflects upon the culture that VML has created around the world.
Having access to so many different offices around the globe, filled with various cultures and ways of thinking has enabled him to constantly grow and evolve. Rounding out his own thinking with other's perspectives and experiences, he says, has been the ultimate training anyone could ever receive.
"It's been a nice accomplishment to establish a global footprint," Cook says. "But we've really just begun to use that footprint for all the things that we're going to do."
From his Missouri roots to his world travels, Cook says he pinches himself every day.
"I feel really blessed to have the best of both worlds," Cook says. "I get to live in an amazing city in the Midwest, but I get to experience every ounce of the world that I'd ever want to."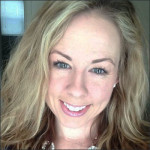 About the Author: Traci Howells grew up in Fayette, Missouri, with dreams of attending the Missouri School of Journalism. She ended up taking a 13-year detour after she enlisted in the Air Force right after high school. Howells is married with one daughter and works hard to balance family and college life. She is the associate vice president of the Mizzou Student Veterans Association and will graduate in May 2016. She plans to use her strategic communication experience to enter the world of government public affairs.
Updated: November 3, 2011