Karen Frankola
Consultant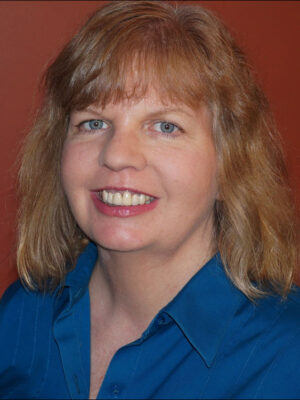 Degree(s): MA '91
Whereabouts: United States, Durham, North Carolina
What do you do?
I consult organizations in internal communications and change management. I've helped companies like Cisco, MetLife and Advance Auto Parts as well as nonprofit organizations. I also blog about career issues on the Huffington Post. I started out as a journalist, writing and producing for CNN and MSNBC, and also serving as a news director for some local television stations. I taught broadcast journalism at the Missouri School of Journalism for four years and also developed corporate training initiatives. I then focused on corporate communications, directing internal communications for global Deloitte.
How did you get your job?
At this point in my career, recruiters typically contact me about engagements. Consulting is a great life if you like change and don't mind the insecurity of not knowing what you'll be doing in a few months.
What is the best professional lesson you learned at the J-School?
That you need to seek out feedback and learn from it.
What advice do you have for current students?
Push yourself out of your comfort zone. Don't just take classes in things you are good at. If you're weak in accounting or math or science, take those courses as electives. When you're covering a story, don't just follow the obvious angle. When I was a news director, most of the tapes I got had the same type of breaking news stories that virtually anyone can do competently. Come up with a unique idea or perspective and follow it aggressively. Take an internship or a job that scares you. Call people who have jobs you'd like and ask them how they got there. Send in story ideas to a place where you want to work – good ones that show you've done your research.
What is your favorite J-School memory?
Sorry, here's three:
Sitting in the control room as the news opening played, waiting to see which packages would be ready and which would have to float. Scary as hell, but such an adrenaline rush!
Taking part in Charlie Warner's news management seminars every summer. He'd bring news directors to campus, and you would get the real story on how things work.
Getting a paper I wrote for the journalism law class accepted into a magazine and then receiving an A minus grade; had a great teacher with very tough standards!
Any additional comments?
Understand what your key strengths are and how you can build on them to become successful. For example, I like learning new things and explaining them to people. That's worked for me as a journalist, professor, instructional designer and corporate communicator. You really don't know all the twists and turns your career is going to take. Just try to keep growing and having fun!
Updated: November 14, 2014