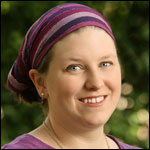 Degree(s): BJ '02
Whereabouts: Israel
What do you do?
I am the CEO and lead consultant of Pixel Point Press Ltd., a digital marketing firm based in Israel assisting clients in Europe, Israel and North America.
How did you get your job?
I founded the company in early 2009, and we have grown our staff and clientele over the past six years.
What is the best professional lesson you learned at the J-School?
Attention to detail will set you apart from your competition. Finished products in today's market face a lot of scrutiny. Whether you're writing, editing, or designing, precision matters.
What advice do you have for current students?
Journalistic excellence isn't tied to a specific medium, and it will live long and prosper despite technological changes. Focus your coursework and career outlook on serving the needs of the next generation of readers, but remember that top-notch reporting will always have a home no matter how people are absorbing the news.
What is your favorite J-School memory?
The amazing year I spent with Karolyn Cannata-Winge learning about feature page design, color, typography – you name it.
Updated: March 30, 2015