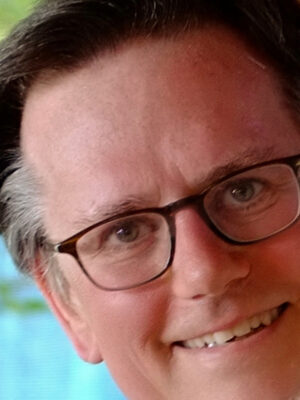 Degree(s): BJ '73
Whereabouts: United States, Minneapolis, Minnesota
What do you do?
I am one of three founders of Ovative/Group, leading our focus on bridging innovation in media, marketing and mobile emerging from the venture capital industry to the buyers of new technology services and platforms among all mass retailers, media companies, brands and agencies. My two partners include the recent president of Target.com, who also headed customer database and digital marketing, and Best Buy's recent head of strategy for mobile.
How did you get your job?
My current job follows a continuum that matches the growth of the digital media industry. My first job as technology columnist for Better Homes & Gardens led to my launching the first digital magazine in the early 80's, and then I was a partner in a traditional agency with digital media clients through the 80's. I then founded a digital agency in 1993, creating various firsts in digital media software and platforms. Leo Burnett bought our agency in 2001 when we had 300 people in four offices, and it's now Burnett's Arc Worldwide. Next, I joined Best Buy as the head of emerging media monetization and was liaison to the venture capital industry seeking digital media innovation as the company looked to become more 'media-like' in its relationship with consumers.
What is your day-to-day work life like?
I spend most of my time fairly equally split between: 1) communications with venture capital firms and their portfolio companies; 2) doing business development for our selected client firms from the VC world; 3) and consulting retailers, media companies and brands on digital, social and mobile innovation. I select about one in ten early-stage companies I see to add to our portfolio of retained clients, then spend considerable time coaching the founders on achieving success in their market spaces. I also work closely with the largest CPGs on helping them source, vet, validate and experiment with digital media and mobile innovation.
What projects do you have outside of your company?
I own the software company LivingHome, which launched in 1994 as the Web's first home living site, and which both Toyota and Home and Garden Television partnered with for emerging media projects. Today, LivingHome is a Web software platform for home living media companies, retailers and brands to create customized aggregated and curated live streaming content and social media services for homeowner consumers. USA Today twice named LivingHome the best home resource on the Web, and Ad Age magazine honored LivingHome with its first-ever interactive award in 1995. That version of LivingHome was produced with my Mizzou classmate Peggy Engel ('73) and her sister Allison.
What other digital media firsts have you created?
In the early '90's I created the first CD-Rom lifestyle software titles with two television networks, and the first all-video digital channel for Time Warner's broadband service. While at NOVO, the San Francisco digital agency I founded, we created Toyota.com and other initial sites for major brands. We also created the first hybrid CD-Rom/Web lifestyle magazine. Another first was a virtual private network with rich media content and online services for new home communities owned by Disney and other developers. At Best Buy, in 2002 I became the retail industry's first person to experiment with monetizing the in-store and online traffic of a retailer as a 'media company' by producing original digital media supported with advertising and sponsorships. I also created the first custom digital media channel that was embedded in Web-connected TV's and consumer electronics devices.
What work do you do with the J-School?
I've selected and managed clients for Strat Comm's Capstone Campaigns class for about a decade. When Best Buy was a client, the company was so impressed it hosted two students and Margaret Duffy for private meetings with the CEO and others. Others clients have included a California movie studio, and many venture-capital backed digital media start-ups. For the Centennial I worked with Suzette Heiman and Mike McKean to create the Technology Summit and brought in about 15 start-up companies. I'm also now running a workshop on social media innovation for grad students.
What advice do you have for current students?
Be curious and adventuresome. Demonstrate this to prospective employers and to your teams at work. Consider yourself and your work to be in 'Perpetual Beta'. Follow the thought-leaders and innovators in digital media on Twitter and use that as your filter for best blog posts, articles and tools. Sign-up for the dozens of new social, digital and mobile media services that launch each month, and give each a little attention, always keeping the audience in mind first. Ask: is there a clear and compelling value proposition for why audience members would use the innovation in their digital lives?
What is your favorite J-School memory?
Professor Don Romero, who headed the magazine sequence, loved to fill class time with stories of his magazine career in the NY in the 50's. These stories cemented my desire to be in the industry. While my first job at Better Homes and Gardens was in Des Moines, I did get to spend considerable time in the New York offices. This was one-decade past the 'Mad Men' era in media in NY, but I still saw and experienced similar 'go-go' activities at the agencies I worked with.
Updated: November 7, 2011