Larre Johnson
Partner and Creative Director at Big Honkin' Ideas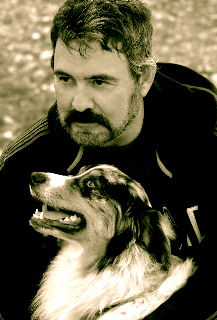 Degree(s): BJ '71 (Advertising) and BA '71 (English Literature)
Whereabouts: United States, California, Santa Monica
What do you do, and what is most interesting about it?
I own an ad agency called Big Honkin' Ideas. Running your own shop is like herding cats. Very challenging, very satisfying. But you know who's responsible for the successes and failures. I like the clarity of that.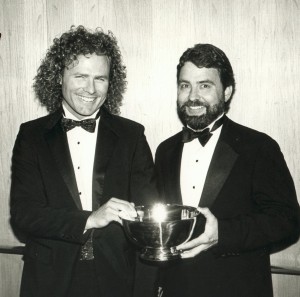 How did you come to own your own business?
I worked in a lot of large agencies. Just felt there was too much wasted energy there. Too many people. Too many layers. It's more fun to talk to clients one-to-one. You eliminate the middleman. Plus you get to keep what you'd pay the middleman.
What do you consider your great professional achievement?
Most folks would say the "This is your brain, this is your brain on drugs" campaign. It told the unvarnished truth about a destructive "product." It helped raise awareness among pre-teens, teens and their parents. It turned lives around. On the lighter side, the work for a small, family-owned company, Tallon Termite & Pest Control. They froze termites with liquid nitrogen instead of fumigating them. The campaign won a radio Clio using the theme "We freeze their little buns off." It took a $2 million company to $20 million inside a year. It was like a series of 60-second sitcom episodes.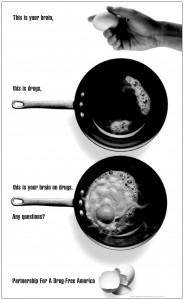 What makes you good at your job?
Surrounding yourself with talented people. I also had the good fortune of having a great mentor, Paul Keye. Beyond having fresh ideas, he convinced me that 90 percent of good writing is good editing. He gave me the confidence to be myself and find my own voice as a writer.
How did what you learned at Mizzou help you create one of the best commercials of all time?
The J-School challenged and improved my critical thinking. You have to know the difference to tell the difference. A journalism degree from Mizzou opens doors. That expands your possibilities professionally.
What is your favorite J-School memory?
I'd have to say meeting Walter Cronkite. During Journalism Week, the School brought in renowned journalists and thinkers as guest speakers. They talked about the importance of what we were going out to do. I never aspired to be the next Walter Cronkite, but the fact that Mizzou attracted speakers of that stature just made me appreciate being in the audience to listen.
What would be your best advice to students?
If you want to be in advertising, read everything, write every day, and never settle. Anybody can settle. You've got to want to be great before you can ever become great.
What do you enjoy doing when your not working?
I enjoy cooking. I love being outdoors hiking with my two Aussie Shepherds. I do a lot of wishing my daughter were closer, training my son to be in the business, and spending as much time with my wife that I can finagle.
Updated: November 7, 2011