Laura Bryant
Assistant Vice President of Corporate Communications and Sustainability at Enterprise Holdings
Degree(s): BJ '80, BA '80
Whereabouts: United States, St. Louis, Missouri
Journalism Grad Discovers Love of Corporate Communications: Laura Bryant's Planned Career Diverges in New Direction
The plan was set. The timing was perfect. Graduate in May from the Missouri School of Journalism and go to Moscow for the Olympic Games as a journalist. Laura Bryant, BJ '80, had the skills, especially since she had been studying the Russian language since eighth grade.
Then the plan imploded. Following the Soviet Union's invasion of Afghanistan, President Jimmy Carter declared a boycott of the Summer Games of 1980, crushing Bryant's carefully conceived approach to launching her journalistic career.
The historic moment redirected her career away from journalism to corporate communications, a field that she had never seriously considered. She received two degrees, one in journalism with an emphasis in magazine and one in Russian Area Studies. Although Bryant had not planned to work in public relations, she found she was well prepared because of the foundational knowledge she gained in journalism school.
Adapting to her changing circumstances, she has relied on the skills that her journalism education taught her throughout her 36-year career.
A Quick Transition
After her Moscow plan fell through, Bryant's shift from journalism to public relations happened organically, a result of a frantic rush to apply for jobs knowing there were thousands of dollars in school loans hanging in the balance. When the McDonnell Douglas Automation Company in St. Louis offered her a position in its communications department, she happily accepted, even though it meant starting the Monday morning after her Saturday afternoon graduation.
"I had to transition from full-time student to full-time employee in a matter of a day and a half," she remembers. "It was very fast, but I loved the job. That is one of the reasons why I stayed in the field."
Though she did not directly use her magazine skills learned at Mizzou, she found that many other skills overlapped.
"I learned how to take complex ideas and issues and write about them in a way that people could understand," Bryant says. The journalism school taught her how to collect all the information and anticipate what was coming around the corner. She found corporate communications to be a more fulfilling career path than expected, and her love for the business world developed from this point forward.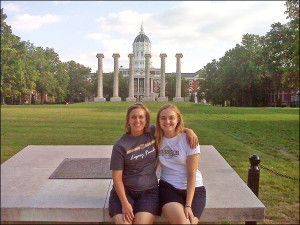 Changing the Game in Corporate Communications
One of the attractions to working in the business world for Bryant was the opportunity to communicate about products and services she felt were valuable to consumers. She got that chance while working with Southwestern Bell Corporation during its launch of cellular service.
As Southwestern Bell's cellular division began launching service nationwide, not everyone was seeing all the potential in the new and initially expensive technology. However, Bryant recognized that this project was different. She gladly headed to Dallas to help kick-start Southwestern Bell's cellular division in the highly competitive telecommunications market.
"It was not just the new technology that made it a new operation. It was treated like a startup. We were operating with a completely different set of rules and expectations," Bryant says.
Communication was the absolute key to making the launch successful, and Bryant found herself right in the middle of creating and relaying this information. She helped distribute information packets about a service that the media and consumers didn't fully understand or appreciate yet.
Cellular technology at the time was considered a high-end luxury, so Bryant's work focused on demonstrating to others the value and opportunity in cellular service. Because the public did not know how the technology could work in their daily lives, Bryant's job was to convince businesses and consumers alike that it would change their world.
"I was convinced it was going to be a complete and total game changer, and it was," Bryant says.
A Call to Serve
As with her career, Bryant has never been one to back away from a challenge. In the late 1990s, she joined a grassroots campaign to halt the improper rezoning of residential land for a massive office and apartment complex in her neighborhood. Bryant's fight against the rezoning was the start of more than a decade in public service.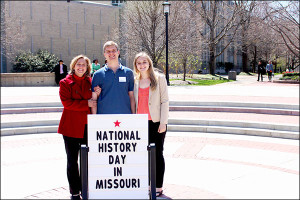 After winning the battle outside of the courtroom, Bryant was appointed to work on the Planning and Zoning Commission in her community of Creve Coeur, Missouri. She served on the commission for four years and then saw the prospect for additional change in the way land-use issues were communicated and managed at the municipal level. In 2001, she ran for city council for Creve Coeur.
"The incumbent told me I would lose flat-out, and I told him that he was probably right but I had to try," Bryant says. Her main goal in running for city council was to share her experiences with others and show the public that there was much more to be done. So she took on the sitting council member and won the seat.
A self-described "accidental elected official," Bryant worked – with guidance from local land-use attorney Stephen Kling Jr., BS '76 – to educate citizens about their property rights and well-established, but poorly understood, protections granted by state law. True to her journalistic roots, communicating issues to voters was Bryant's main concern. She felt it was critically important not to sweep issues under the rug, but instead explain problems in full, which in turn promoted greater transparency and accountability.
One of Bryant's chief mentors in the journalism school, Professor Paul Fisher, taught her valuable lessons that she carried into her public service career. Fisher, who served as the director of the Freedom of Information Center for 31 years, instilled in her the importance of making a point by basing it on fact, documentation and a sense of fairness. The lesson stuck with Bryant and she tried to embody this ideal while working in the public sphere.
In 2006, the Creve Coeur-Olivette Chamber of Commerce named her Legislator of the Year for her work against eminent domain abuse in the community. She served on the city council for five consecutive terms, totaling 10 years, and was termed-out in 2011.
Riding Along with Enterprise Holdings
In 2005 – while still an active member of the city council – Bryant took on a new professional challenge at St. Louis-based Enterprise Rent-A-Car. She was attracted to the car rental company for its focus on customer service and local transportation.
In her more than 10 years with Enterprise, she has found the company atmosphere refreshing and authentic. "We work for a family-owned-and-operated company. Transparency is a real priority here, and it makes my job that much better," she says. The family background not only provides a friendly culture, but also a competitive edge since the company can easily make strategic decisions for the long term, knowing that the financial benefits may not come for years or even decades.
Bryant's work in public relations means her days are filled with media requests and a constant writing process on many projects. Because of her education, she has a better understanding of how and why professional journalists put together a news story. Like them, she was trained to work with words and find the truth. She intuitively knows why transparency is vitally important. And she credits this journalistic training from the University of Missouri for making her better in her corporate communications role.
"Going to journalism school, you may or may not become a journalist, but you end up with a sharpened mind and a skill-set that makes you a more productive and empathetic member of society," she says. "It is just something you take with you no matter where you go."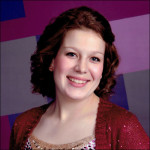 Theresa Gaul is a junior strategic communication student who will graduate in May 2017. After ruling out law school, Gaul found her passion in public relations during an internship with Mizzou Athletics. She hails from Kansas City, Missouri, and hopes to return to the area after graduation to work in public relations.
Updated: May 27, 2016