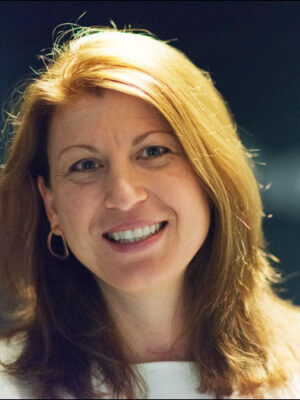 Degree(s): BJ '93
Whereabouts: Belgium, Brussels
Clack clack clack clack: As a child, Mireille Zieseniss, BJ '93, loved listening to the sound of her mother's fingers clacking quickly against her Smith Corona typewriter keys as she typed lesson plans for her class. The buttons, the sound of the letters striking the page and the words that appeared magically mesmerized Zieseniss.
Soon, Zieseniss would sit down at the same typewriter to cover her Miami neighborhood for the weekly community newsletter she created. She would track down the most important neighborhood news, and her face would focus in concentration as she carefully typed out important headlines: "Missing Dog. Last Seen on June 5." "Rain Expected Later Today."
On publication day, Zieseniss would approach her nearby neighbors' houses and would slip the newsletter under the front door. Her circulation plan, she says, was not quite perfect at age 7.
Zieseniss' interest in journalism continued through high school on her school's Highlights newspaper. Her teacher Mrs. Feldman encouraged her talent for storytelling and suggested she apply for an after-school internship at the Miami Herald. Her experience in the professional newsroom fostered Zieseniss' passion for journalism, one that continued as she attended the Missouri School of Journalism.
Today, as a U.S. diplomat and the director of the U.S.-European Media Hub in Brussels, Zieseniss promotes U.S. policy to global audiences to in international news media outlets. Her skills in critical thinking and understanding of what journalists need for a story helps her in her current job. Zieseniss attributes where she is today to her life-long love for journalism and to a passion for policy she discovered later in her life.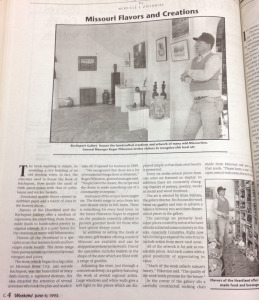 University Experience Challenges Zieseniss to Think Outside of Her Comfort Zone
Zieseniss walked down Ninth Street from campus toward downtown Columbia holding a borrowed camera from the journalism school. She thought, "What have I gotten myself into?"
Zieseniss' photojournalism professor challenged her to tell a story by using only photographs. Zieseniss decided to focus her project on five homeless men she would often walk past. She rarely made eye contact with them, much less engaged them in a real conversation.
She took photos of them living on the sidewalks of downtown. She captured the men telling each other stories from the past and trying to get comfortable enough on the concrete to fall asleep. This experience helped her realize the human implications behind the human face of homelessness.
"Those men were real people, with real life troubles," Zieseniss says. "They had gotten to the sidewalks of downtown because they experienced a string of bad luck in life."
Zieseniss says that while the project taught her the value of hands-on learning through the Missouri Method, it also taught her a life lesson that she carries with her today.
"I learned how to see the world around me," Zieseniss says. "The power of observation is extremely important because you have to understand the uniqueness of a culture to appreciate it."
"I learned how to see the world around me," Zieseniss says. "The power of observation is extremely important because you have to understand the uniqueness of a culture to appreciate it."
This lesson would prove to be vital later on in her career. At the time, she thought she wanted to write for a national magazine. Diplomacy was not on her radar. So she continued to develop her writing skills at the School as a contributor for the weekend edition of the Missourian. She wrote articles about a variety of topics, including one called "New Twist to Boomer Tunes," about Columbia native band Blue Dixie surviving the age of techno-pop, and another called "Missouri Flavors and Creations," about Rocheport specialty store Flavors of the Heartland.
"I remember being anxious in the bullpen at the Missourian," Zieseniss says. "I knew I had to produce good work."
Zieseniss says the program challenged her. She couldn't just show up and be present. She had to invest time, energy and brainpower to excel in her undergraduate studies at the journalism school.
After graduating from Missouri, Zieseniss earned her master's degree in sociology from the University of Florida while working as a graduate assistant for the Center for Women's Studies and Gender Research. This led Zieseniss to her first foray into federal work at the U.S. Commission on Civil Rights in Washington, D.C.
The commission studies alleged deprivations of voting rights and discrimination because of race, color, sex, age, disability or national origin, or in the administration of justice. She worked as an analyst, researching U.S. policies that undermined civil rights laws and those areas that needed better civil rights enforcement. Those in seats of power would utilize her work to reevaluate the laws currently in place.
Zieseniss Explores Her Interest In Policy
One of her projects at the commission was to review federal government allocations to Native Americans. Her research indicated that Native Americans living on tribal lands do not have access to the same services and programs available to other Americans, even though the government has an obligation to fill them. Zieseniss remembers that years after she wrote her report, Indian rights groups and lobbyists used it to argue for more federal accountability and money for Indian tribes.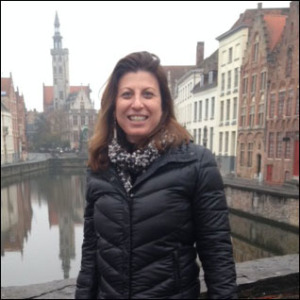 After six years in her position, she wanted to explore her interests in foreign policy and U.S. diplomacy. On impulse, Zieseniss decided to take the Foreign Service exam.
She knew it would be difficult to secure a spot. The U.S. Department of State is upfront about the Foreign Service being more selective than Harvard. The extensive exam, which included a written section, an oral interview and a negotiating exercise, screened out many applicants. Those with high scores had two more hurdles: a security clearance and a medical check-up. During her exam, Zieseniss says she felt out of her league.
"I was the only product of state school, surrounded by Ivy Leaguers," Zieseniss says.
Zieseniss learned she had passed immediately after she completed the exam. She left the exam excited, but with her mind racing. Then, days, weeks, months went by without any word from the state department.
Zieseniss took a new position working for the assistant secretary for fair housing at the Department of Housing and Development. A year after she took the exam, as she traveled to areas affected by Hurricane Katrina's devastation, Zieseniss got a phone call from the State Department, offering her a job as a diplomat.
"At that point I didn't have to think about my answer," Zieseniss says. "I received the call on a Friday, and by that Monday, I was ready to accept."
State Department Moves Zieseniss Across the World
Zieseniss' first assignment at the State Department was in the Philippines for consular work. Zieseniss decided who could travel to the U.S. for work, vacation, business or medical treatment. On some days she would complete 120 interviews or more.
The lesson that Zieseniss learned from the photography assignment at the Missouri School of Journalism about the power of observation came back to help her in her role as a consular officer.
"I didn't think that I would have someday ended up being a diplomat or the director of a media hub in Europe," Zieseniss says. "Think about the other ways your journalism training can lead you that you might not have thought of before as a career option."
"When I was making rapid decisions all day long, I had to closely observe people to understand where they were coming from," Zieseniss says. "This experience made me into a better foreign service officer because I got better at understanding people and at making decisions."
Observation also helped Zieseniss adjust from living in Washington, D.C., to living in the Philippines. Zieseniss had to learn the norms, customs and traditions by completely immersing herself with the people to learn what was important to them. For example, Filipinos celebrate a four-month Christmas season in the world. Traditional Filipino parols, which are brightly colored Christmas lanterns, can be seen lighting houses and cities from September through December in the Philippines.
The State Department then sent Zieseniss halfway around the world to Costa Rica. She still performed consular work but primarily dealt with births and deaths of U.S. citizens, as well as providing assistance to U.S. citizens in trouble.
"I loved this job, because I was able to be the solution to someone's big problem at the time," Zieseniss says. "If a U.S. citizen got arrested in Costa Rica, I would be one of their first visitors to figure out the next steps, or if a tourist were the victim of a crime, I helped him or her in whatever way I could within the local system."
As much as Zieseniss enjoyed doing consular work, those positions didn't allow her to perform her original purpose for joining the Foreign Service: to explain foreign policy to international audiences through the media. So, when an opportunity opened up for an assistant information officer in Kabul, Afghanistan, Zieseniss inquired about the job immediately. She got it.
Zieseniss Switches Her Focus from Consular Work to Media Work
For many Afghan journalists, the idea of a free and open press, and the notion of holding their government accountable was a relatively new concept, Zieseniss says.
Zieseniss worked daily with Afghan reporters to facilitate interviews with U.S. officials and help the reporters build their capacity for reporting.
"Private media outlets were popping up left and right in Afghanistan, and I saw a growing desire for people to share and learn information," Zieseniss says. "People were interested in the media, and reporters were learning how to become invested in the story."
At the time, journalists were building their reporting capacity through U.S.-supported partnerships between Afghan and American universities. The reporters learned how to interact with high-level officials through framing a story and asking tough questions.
When her yearlong tour in Afghanistan came to an end, Zieseniss moved back to Washington, D.C. She first served as the special assistant to the assistant secretary of state for public affairs. In this position, she had a bird's eye view of how the State Department's public affairs were coordinated, and how American citizens and global audiences are informed about U.S. foreign policy and national security interests through media outreach. Next, Zieseniss went to the Office of International Media Engagement, which coordinates the State Department's six regional media hubs.
She now works as the director of the U.S.-European Media Hub in Brussels.
She gives a voice to U.S. policy through facilitating media engagements, monitoring media and developing State Department media strategies on emerging issues.
"I'm not so much an activist as I am an advocate for U.S. policies, values and ideals that I really believe in," Zieseniss says. "I am proud to be American, and I am proud to be overseas representing my country."
One part of her job includes working with journalism students who are interning at the Media Hub while studying abroad in Brussels. When she walked into the office for her first day at the hub, she was immediately asked to speak to a group of Missouri School of Journalism class about her job. This intersection began through the Global Programs, which provide students and faculty with international journalism experience.
"I was still training and learning what my role was when I did that presentation," Zieseniss says. "The Mizzou mafia is everywhere, and I love being able to work with the students in my job, but I have no favoritism, of course, when it comes to the MU interns."
Today, Zieseniss encourages students to think about using their journalism degrees to lead them down nontraditional career paths, as she did. Students have many career opportunities to choose from, Zieseniss says, because they are trained as journalists and are able to understand what journalists need for a story.
"I didn't think that I would have someday ended up being a diplomat or the director of a media hub in Europe," Zieseniss says. "Think about the other ways your journalism training can lead you that you might not have thought of before as a career option."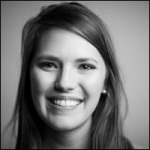 Jamie Beard, a senior from Lee's Summit, Missouri, will graduate in May with a bachelor of journalism degree with an emphasis in strategic communication. Beard is a George C. Brooks diversity scholar and has held internships at VML, PlattForm Advertising and KCTV5. She is an active member of Chi Omega Fraternity. Beard previously served as the vice president of public relations for the Panhellenic Association Executive Board.
Updated: December 16, 2014